As you can probably gather from our radio silence, it's been a busy time for West & Hill Renovations.
Over the Summer, the warmer weather and longer daylight hours meant the busy season for construction was here. The warm and dry weather conditions making it easier for contractors to work on the home renovation projects.  Not to mention everyone wanting to get the house in order to enjoy the British Summer and the rather long school holidays.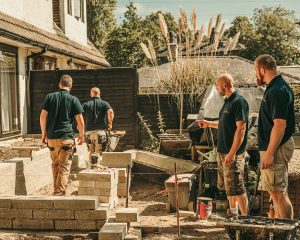 Now with Autumn upon us, we are still hard at it.  Now with clients getting prepared for the busy Christmas season.  A demand for extra room and space is the common theme in our work which is understandable with the house prices in our area still high and extensions to existing houses are on the rise.
There is also some exciting business changes we are working on over the next few months which we will update you on in due course.
Keep a look out for our next blog post coming soon.