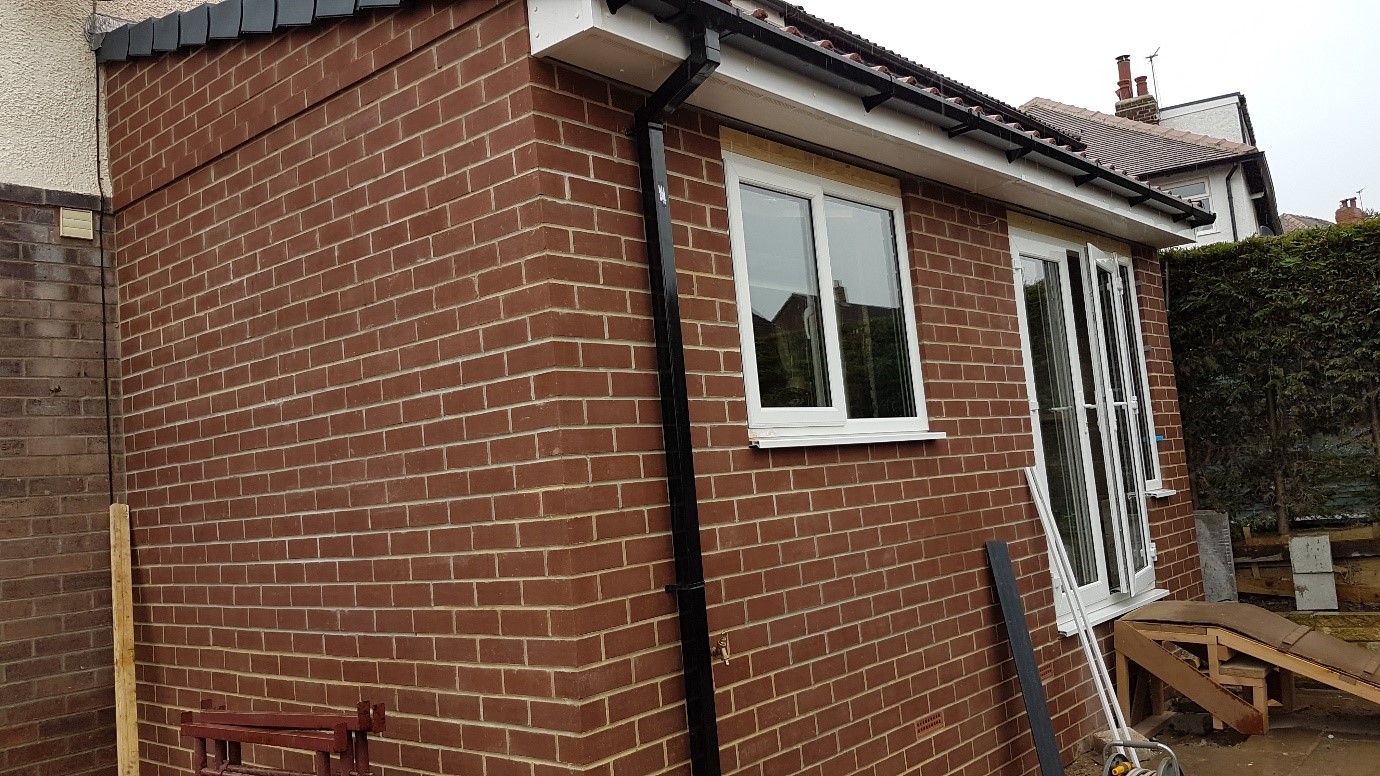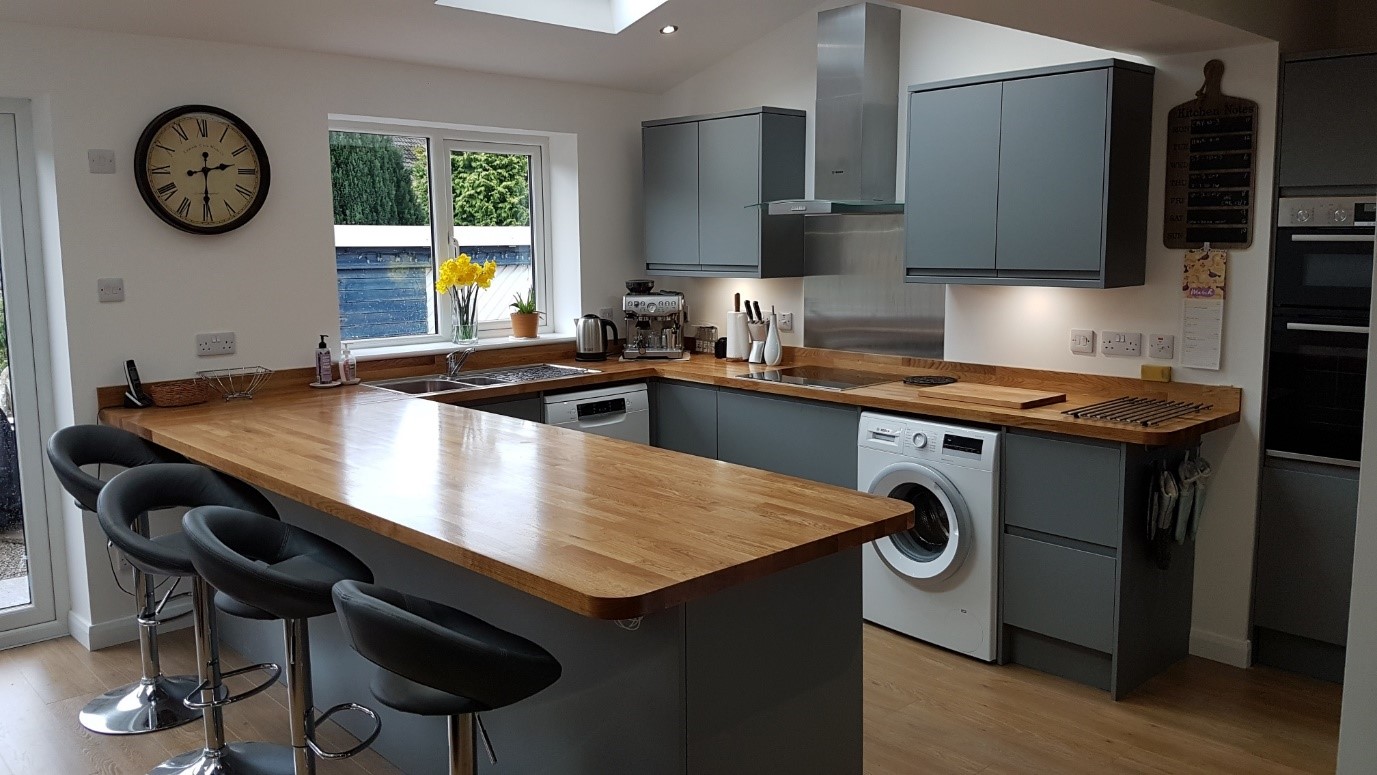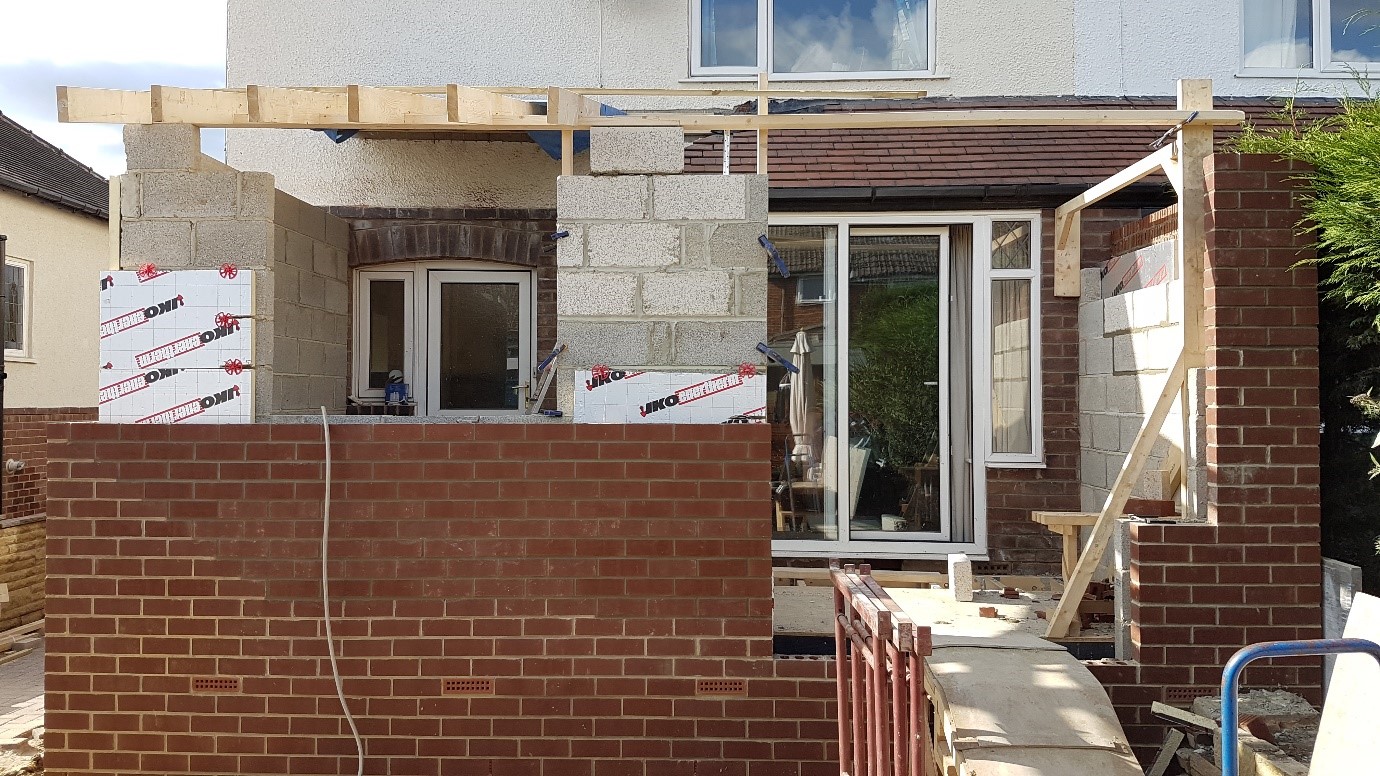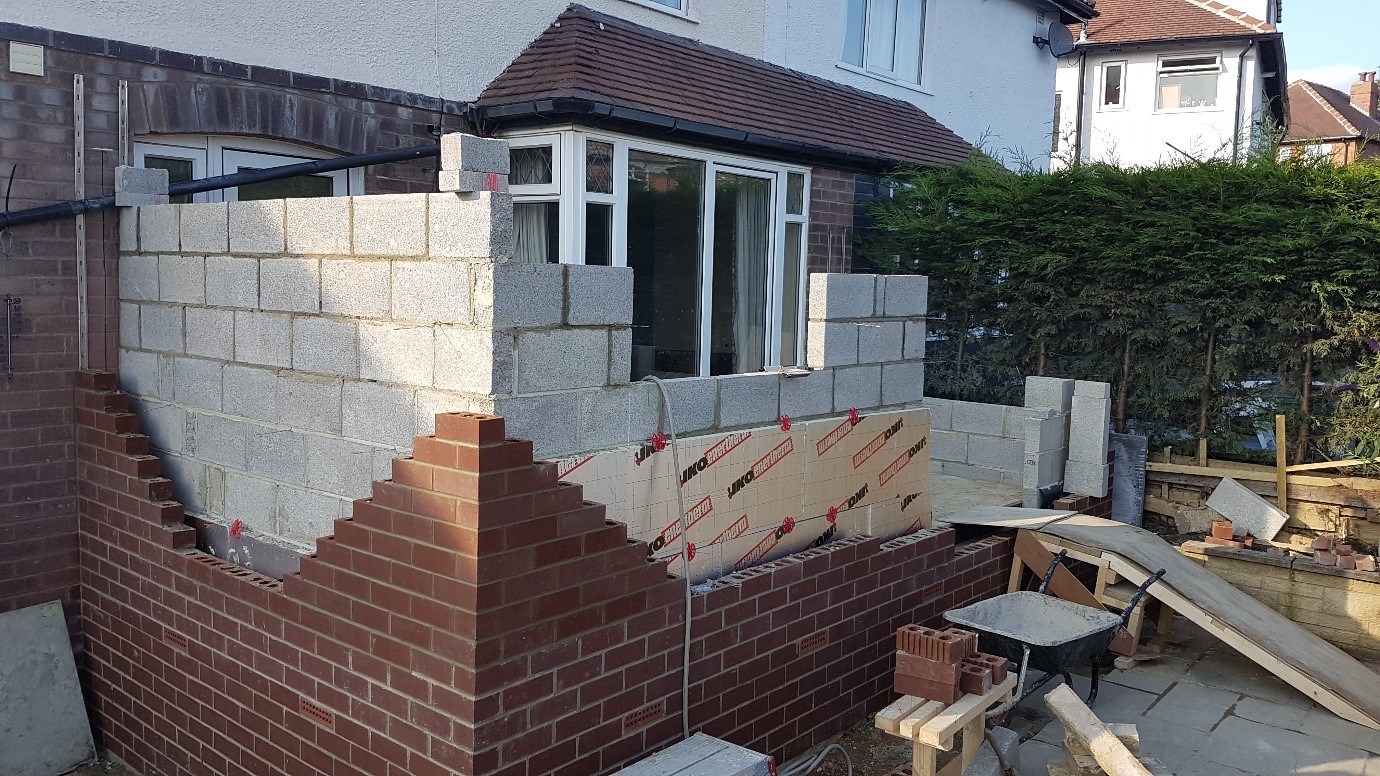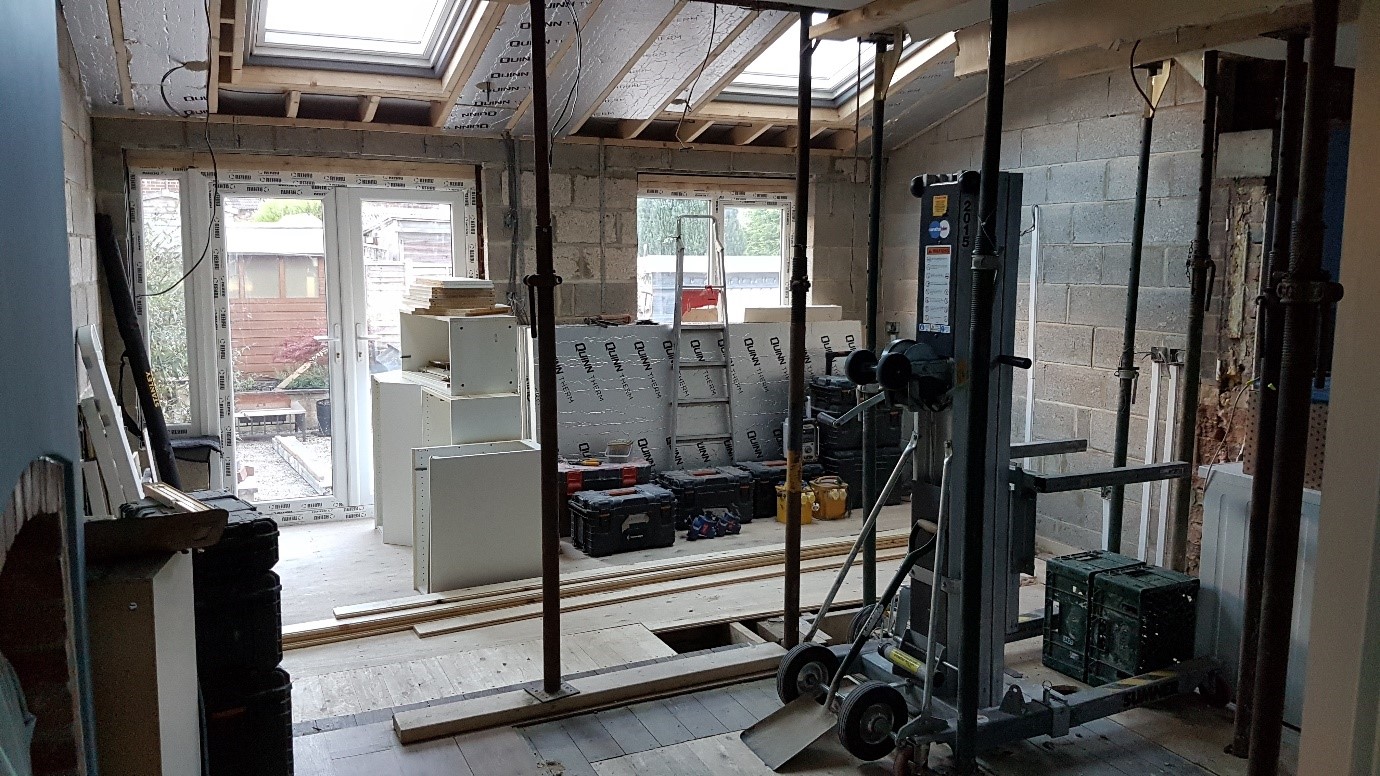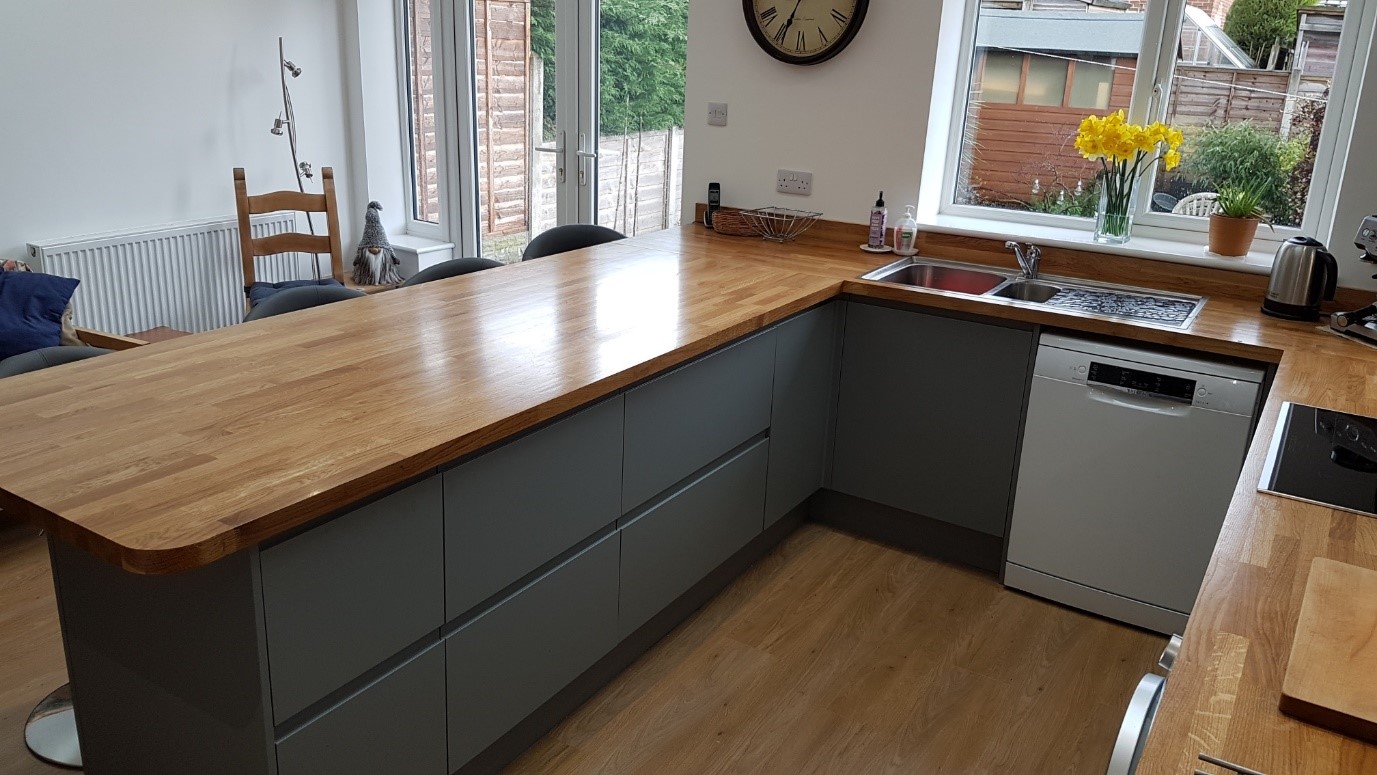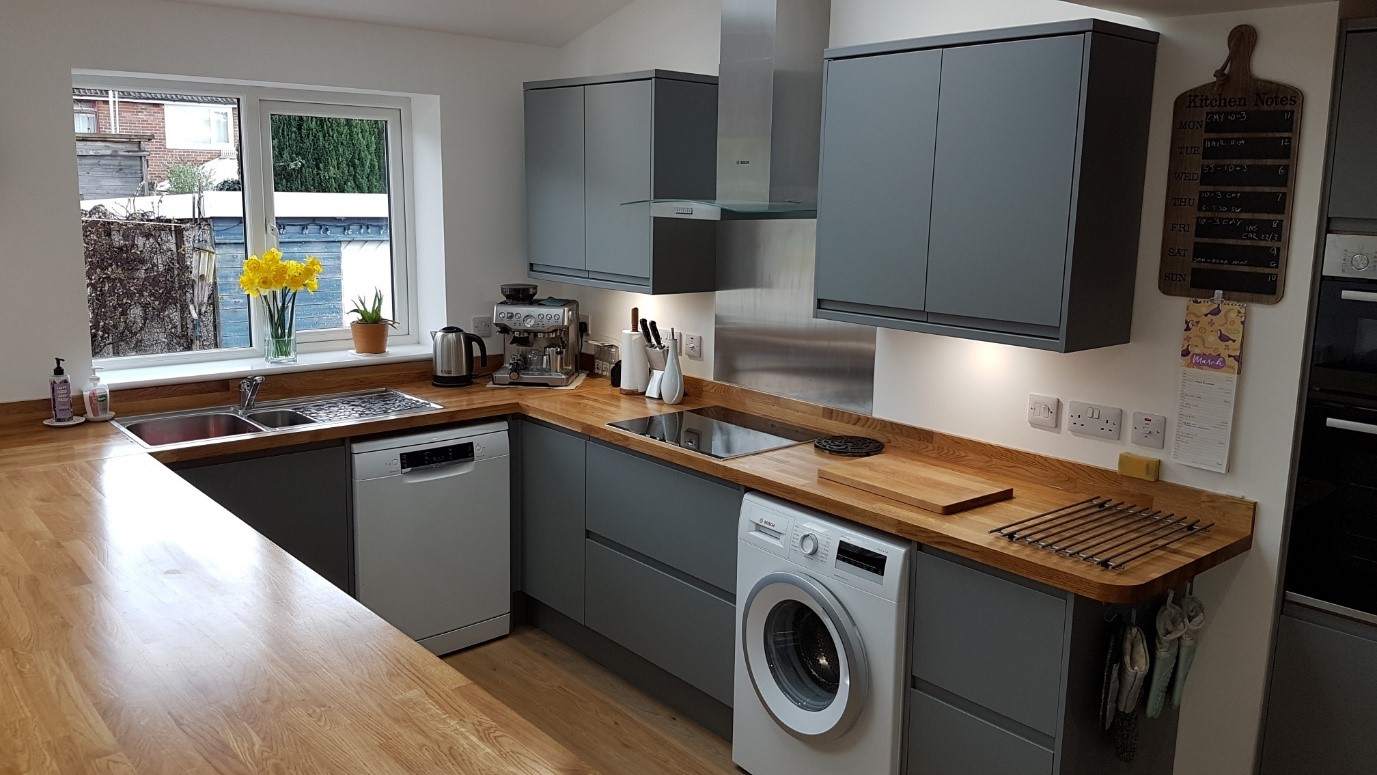 Ground floor extension across the rear of the property, and new downstairs toilet, including removal of rear wall of property and installation of two large 5m steel joists, integrated with existing steel beam
"If you want a job doing right, these are the guys to go to. Professional, courteous and friendly, a great team who take pride in their excellent workmanship, and we enjoyed having them in our home for the duration of the project. With such a large project, there were inevitable complications along the way. These never seemed to be too much of a problem, and options were always discussed with us, and a solution agreed. Will, Rick, Dan, Leki, Liam and James are an incredible team, and we would have them back in an instant for any future work (or even just for a cuppa and a chat)"
Mr Clark, Leeds - November 2018
Partition wall installed splitting a bedroom into 2 with new doorways created into the hallway and moving an en-suite.
"Incredibly friendly and helpful team, kept us informed at each stage, explaining our options and giving advice, cleaned daily to keep the rest of the house habitable even when knocking through walls, would definitely recommended and use again."
Mr Hilton, Leeds - March 2019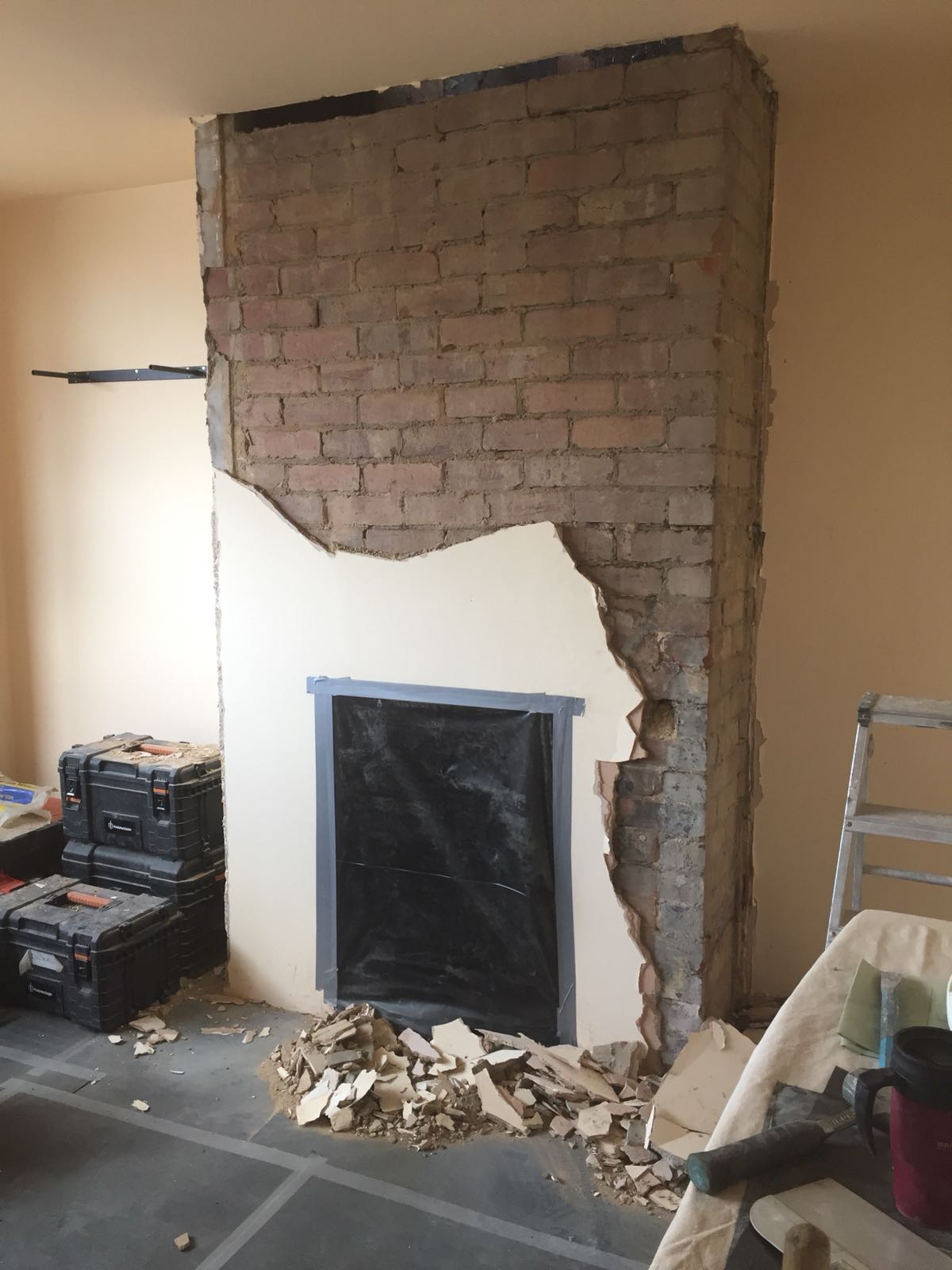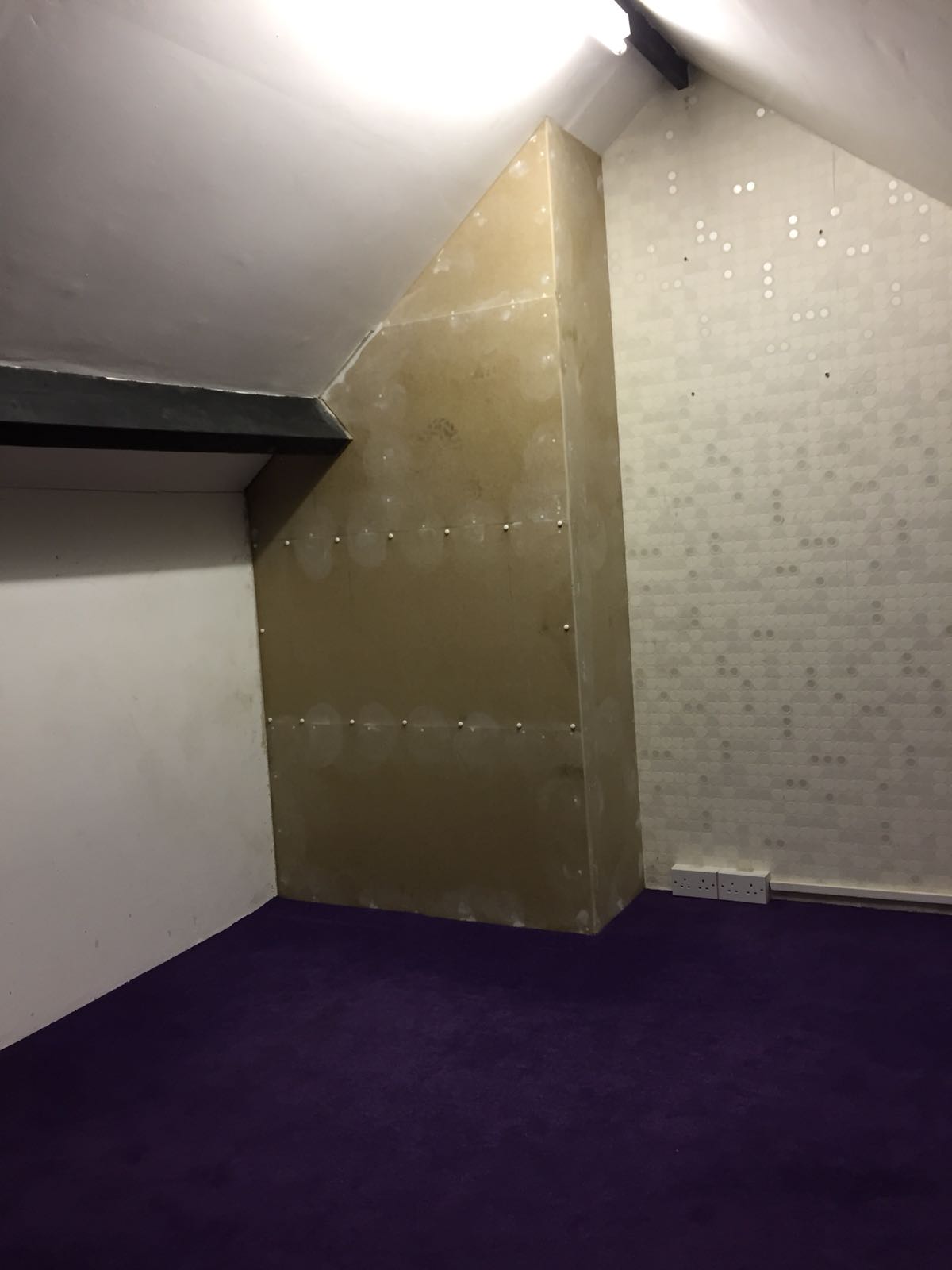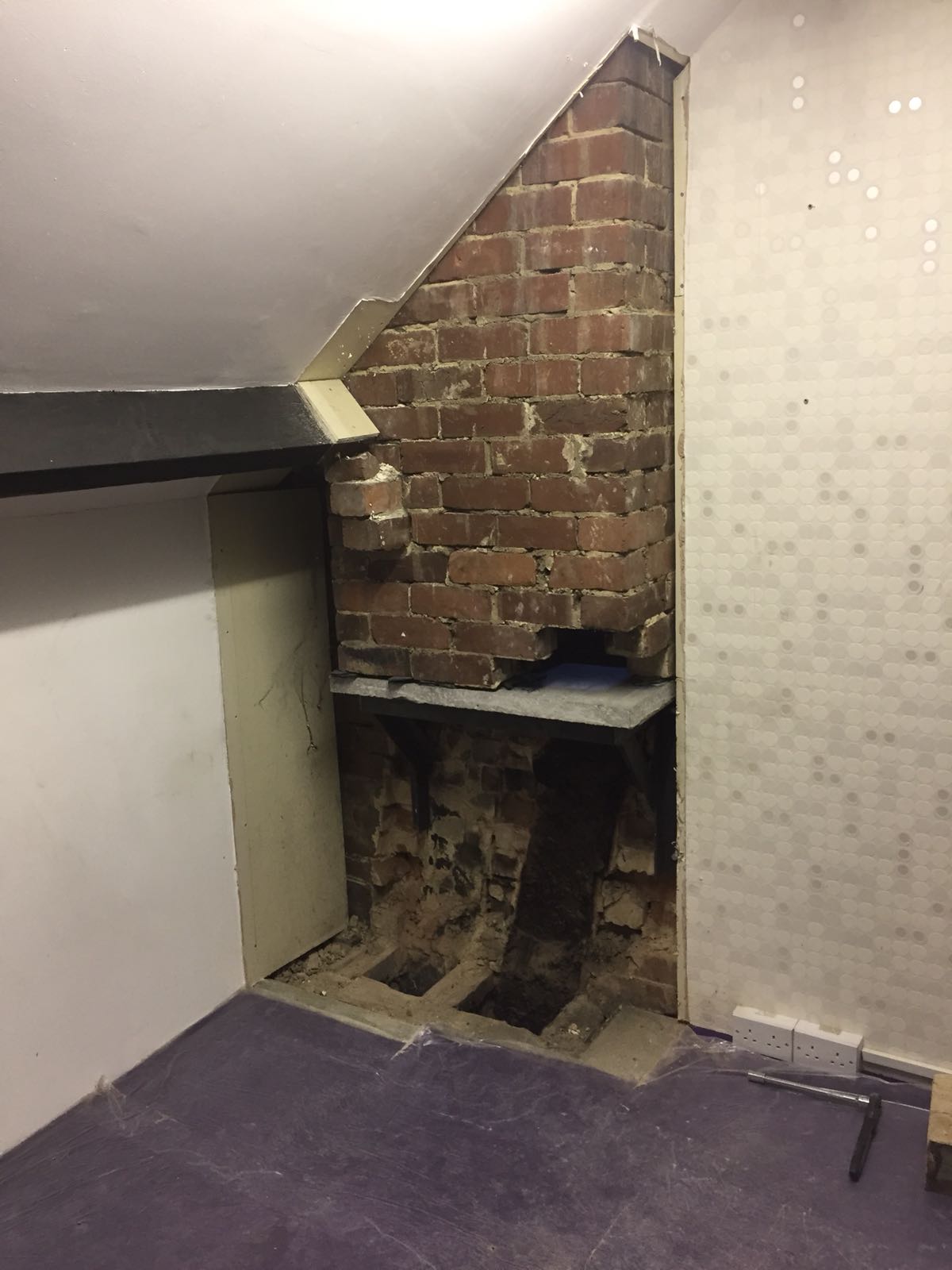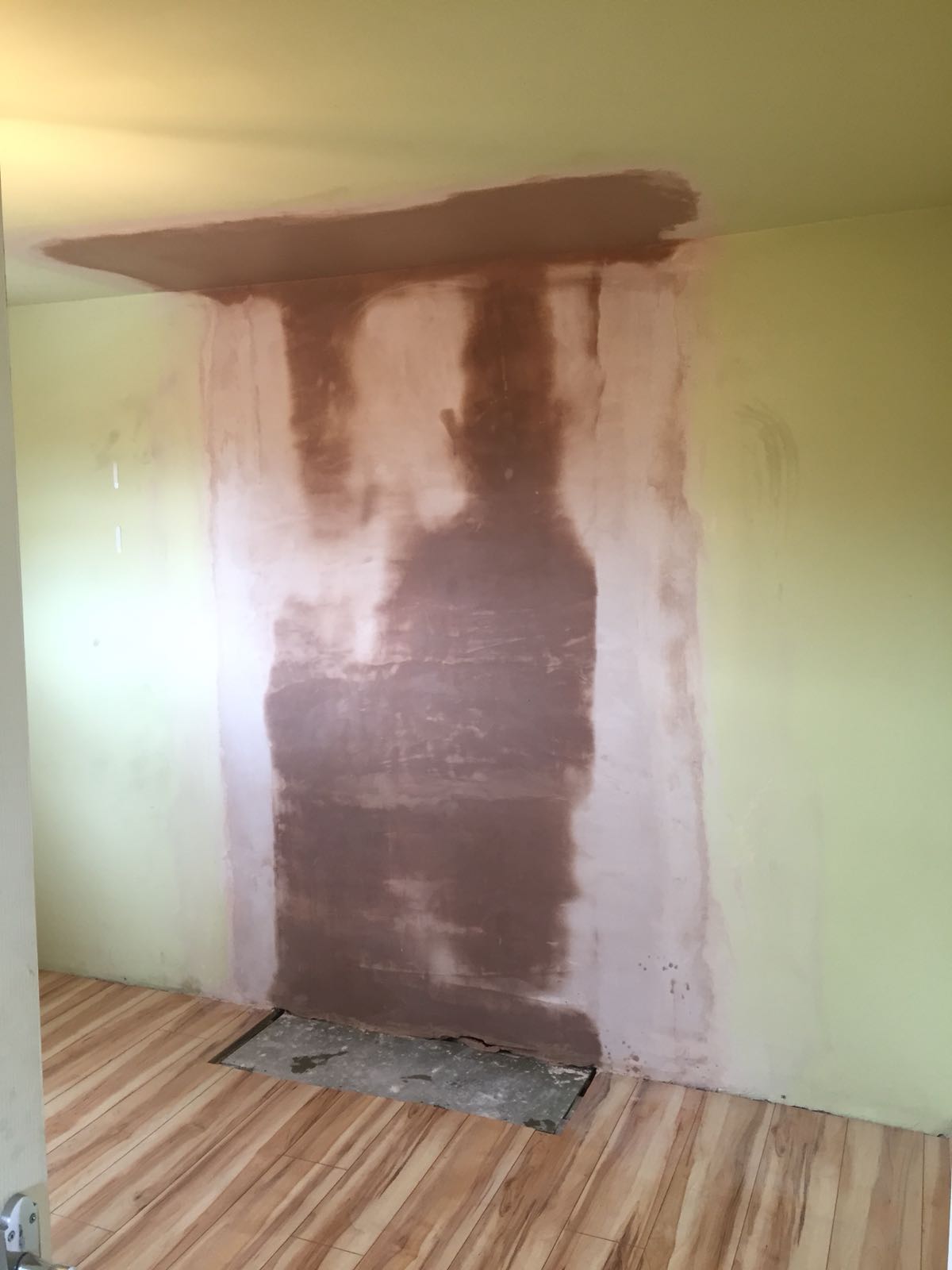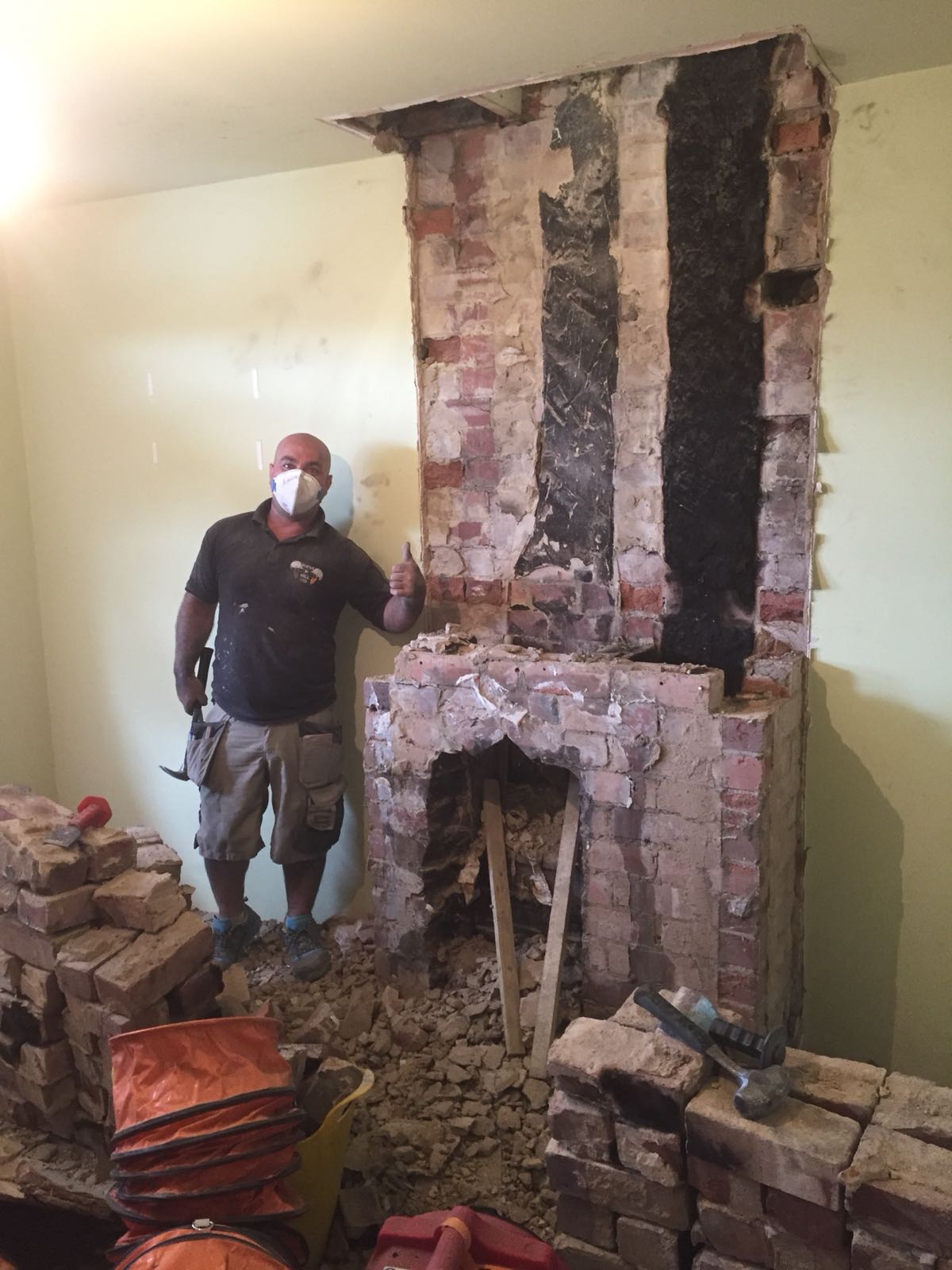 Chimney Removal
West and Hill was a great pleasure to deal with. Outstanding, professional, punctual and polite. Always cleaned up after their work and showed us and explained what they have done every day. Would happily have them round again. My wife is already looking for more jobs around the house to get them back. I would highly recommend them!
Martin Dewsbury - 15/06/2018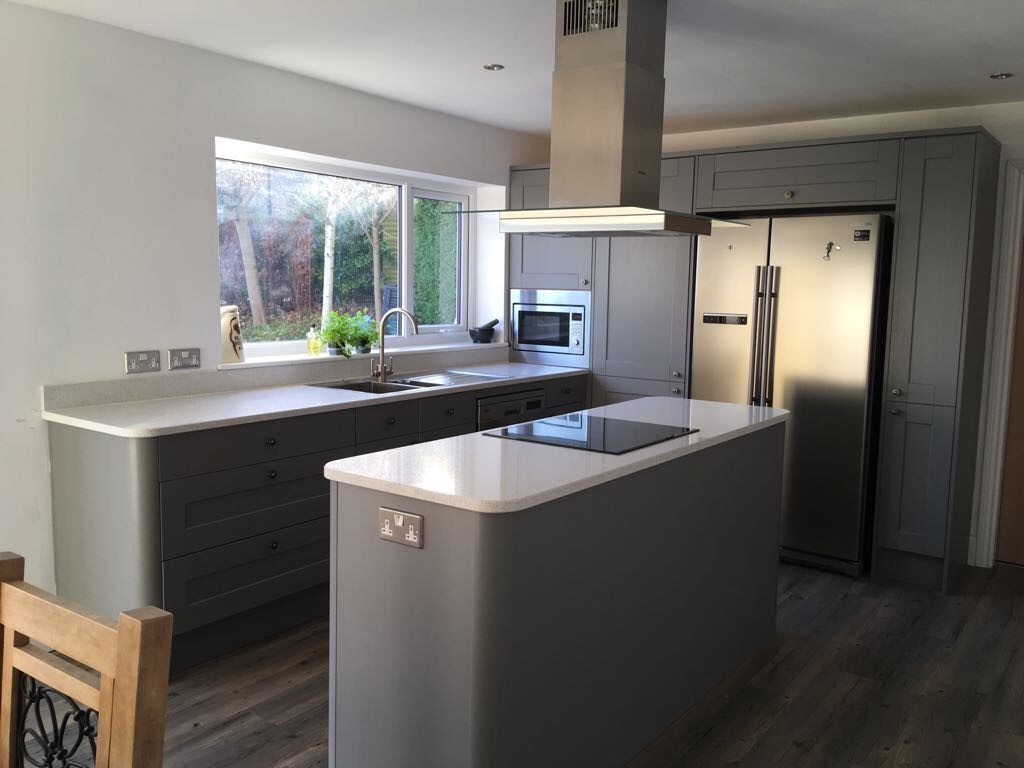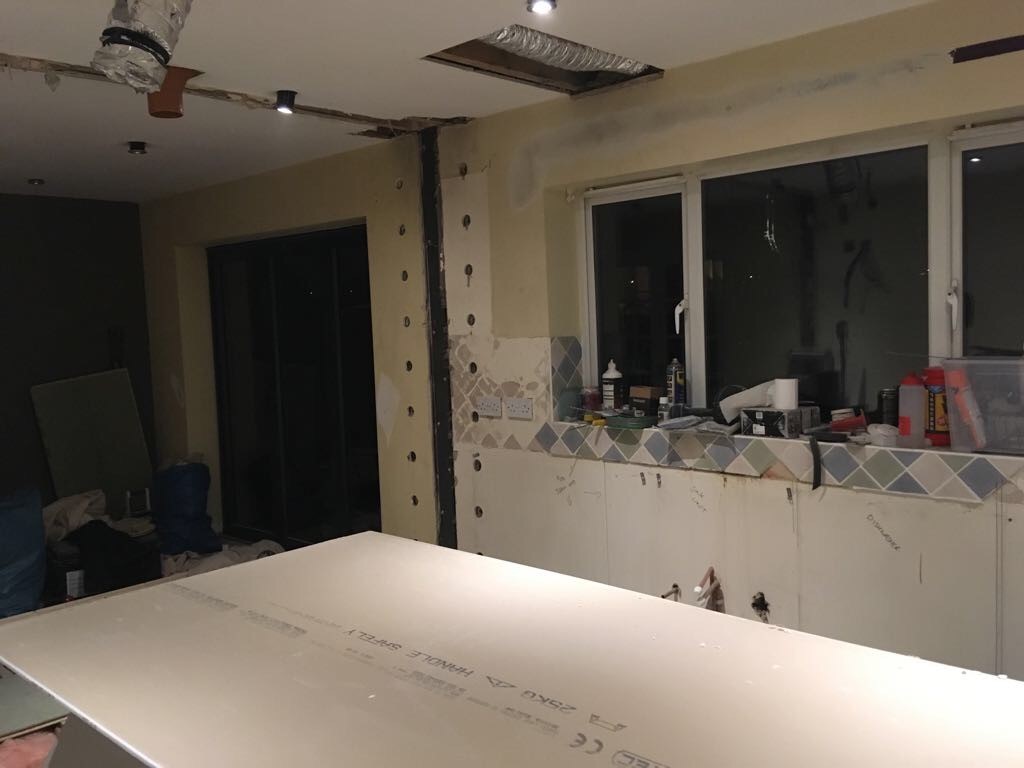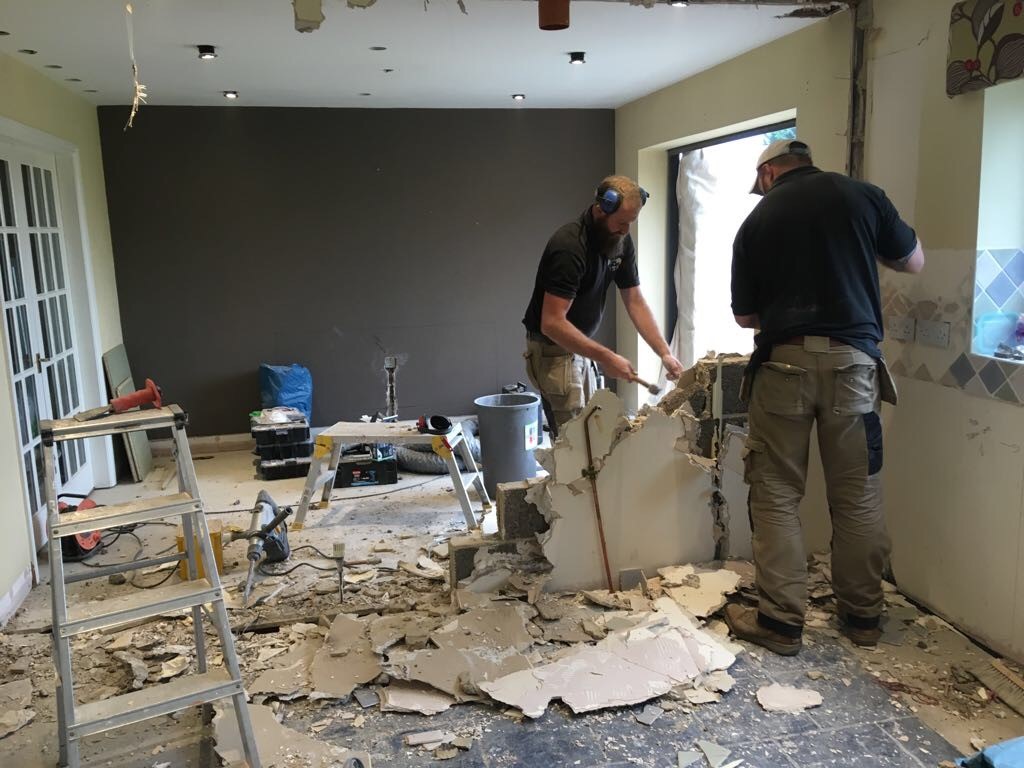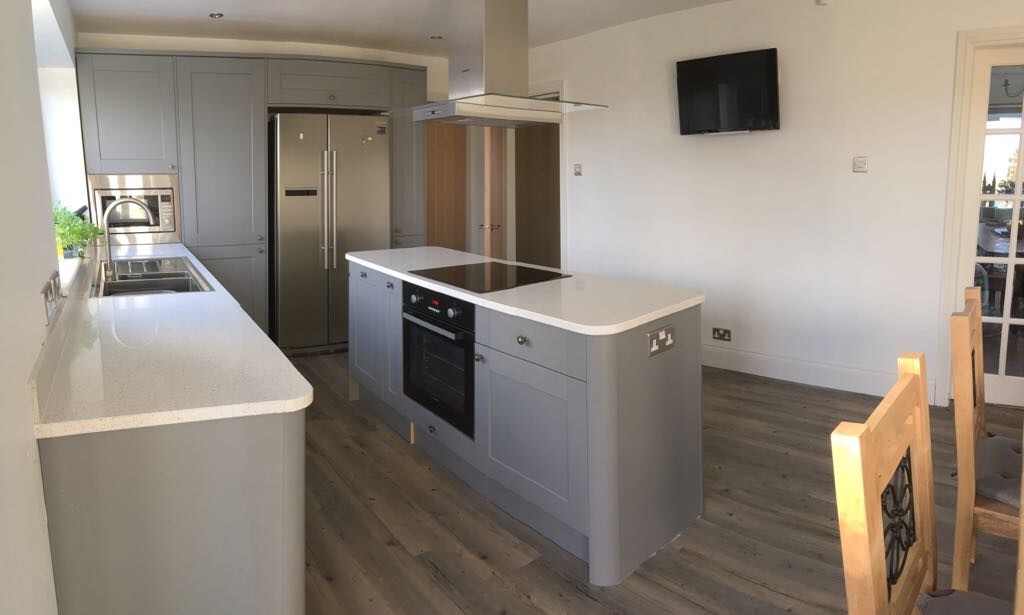 Wall removal and kitchen diner complete renovation
Will and Rick did a fantastic job on our kitchen, to the extent that it's hard to believe it's the same house. They worked above and beyond to overcome a couple of unforeseen hurdles without it impacting on either the target finish day, the cost or the quality of the job. They are courteous and fun to have around. We'll definitely use them again.
T in Bradford - 13 November 2017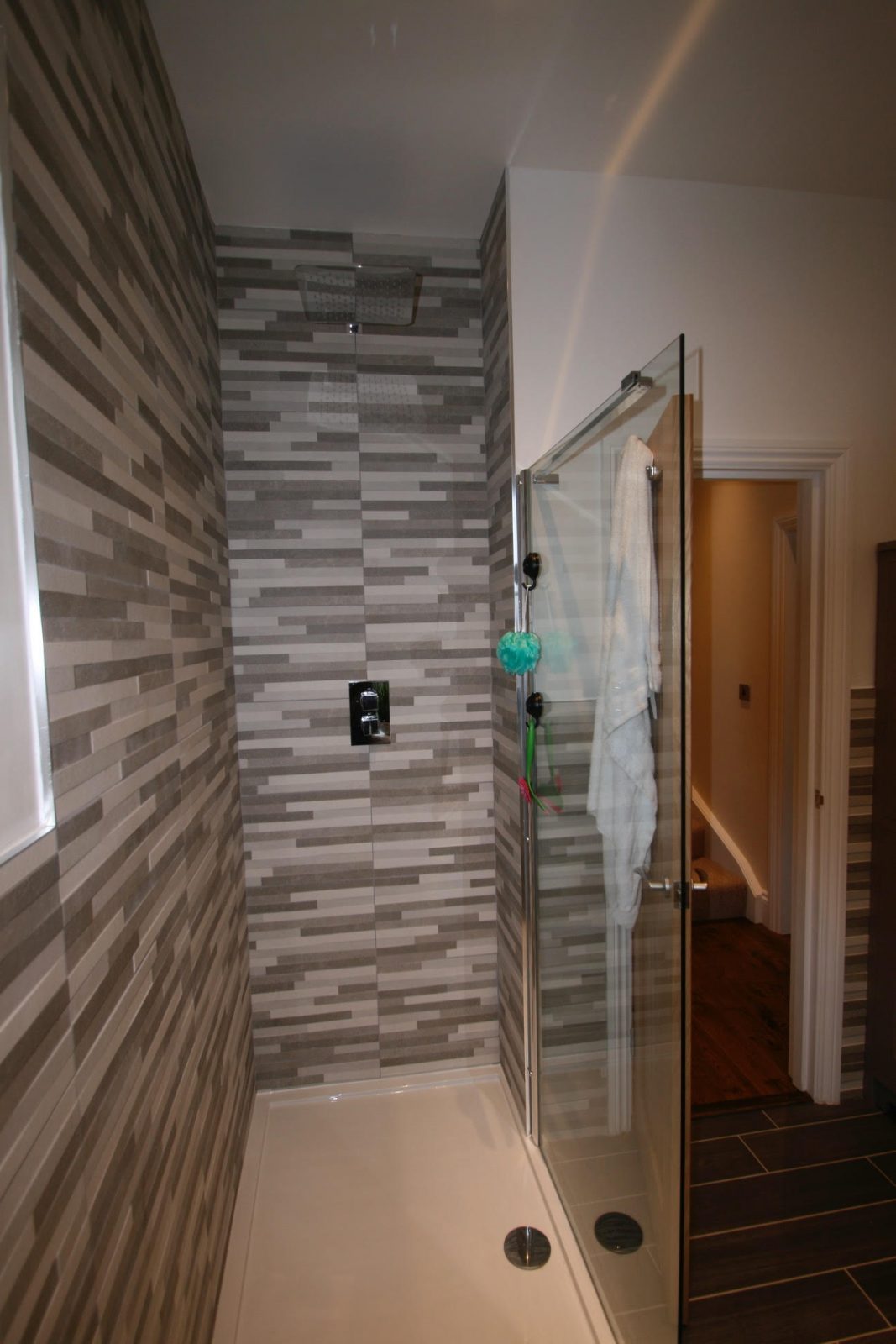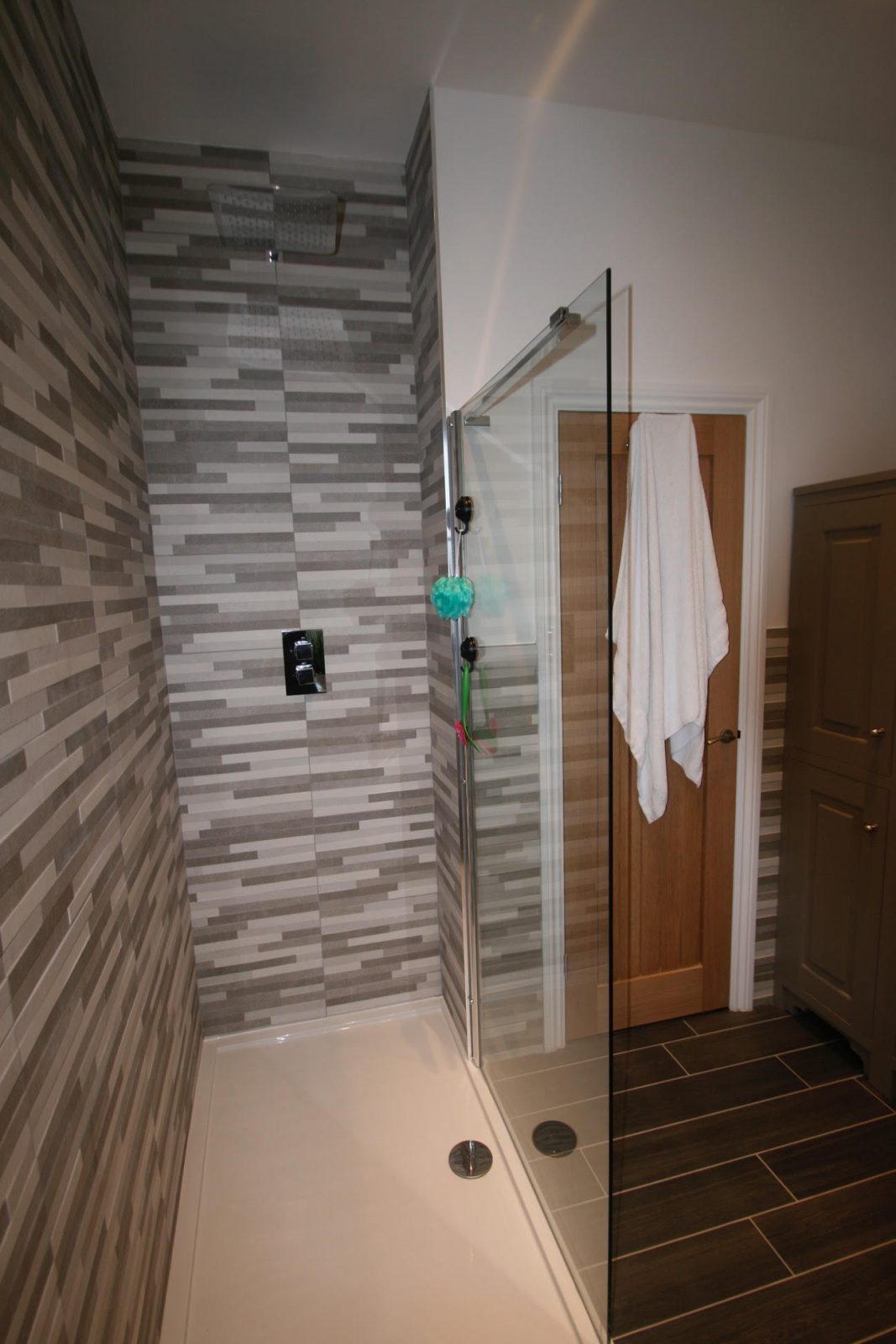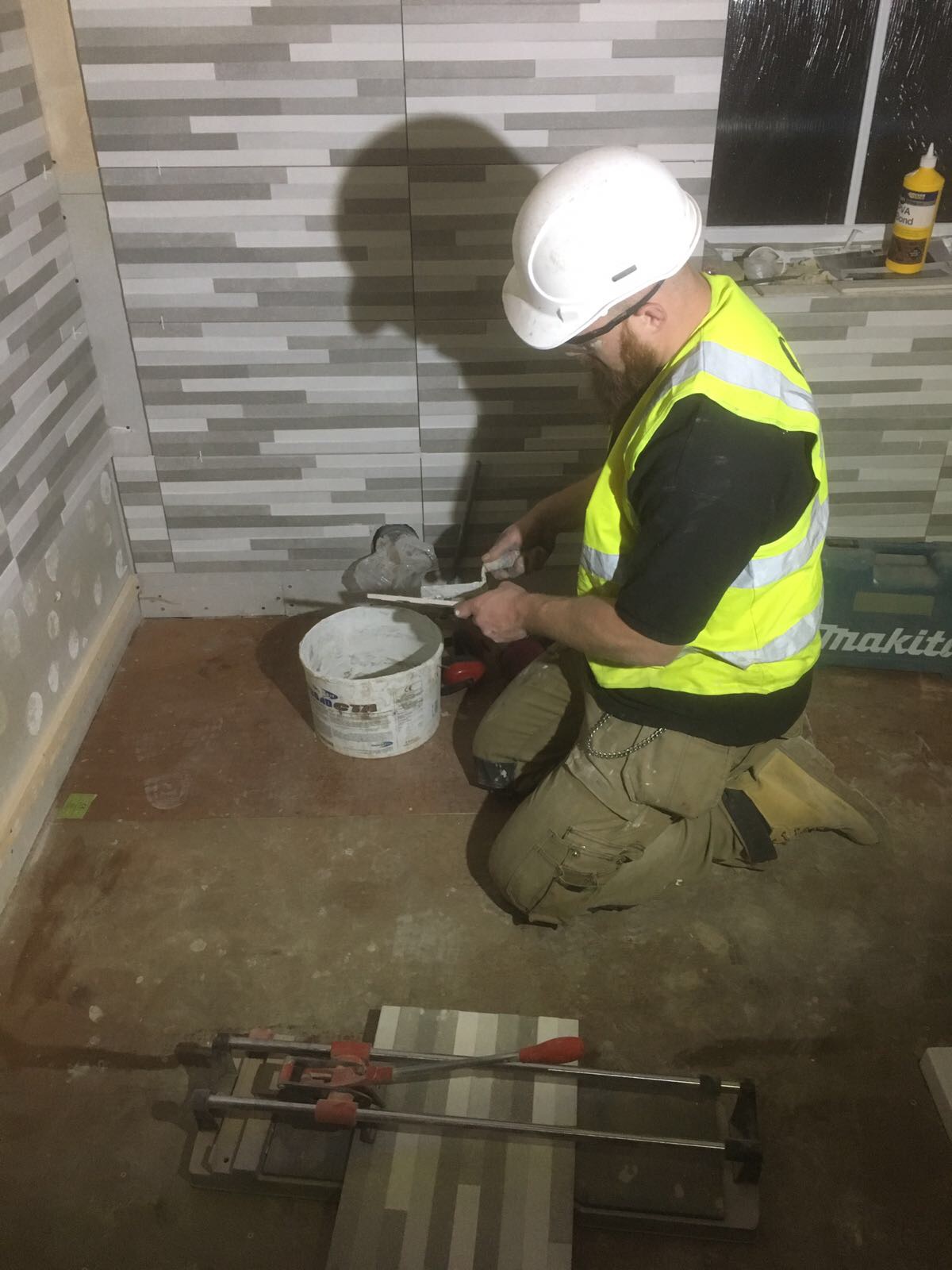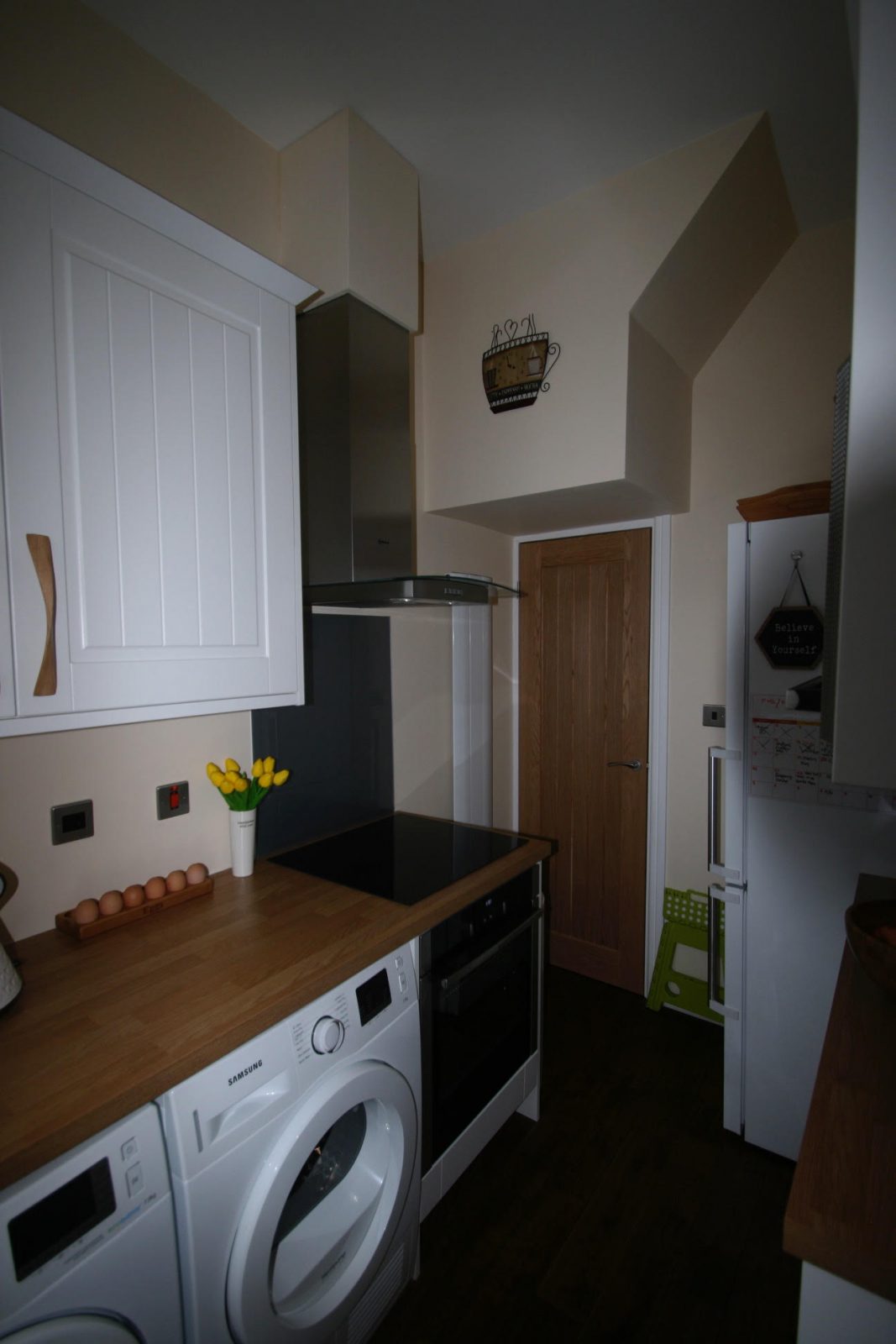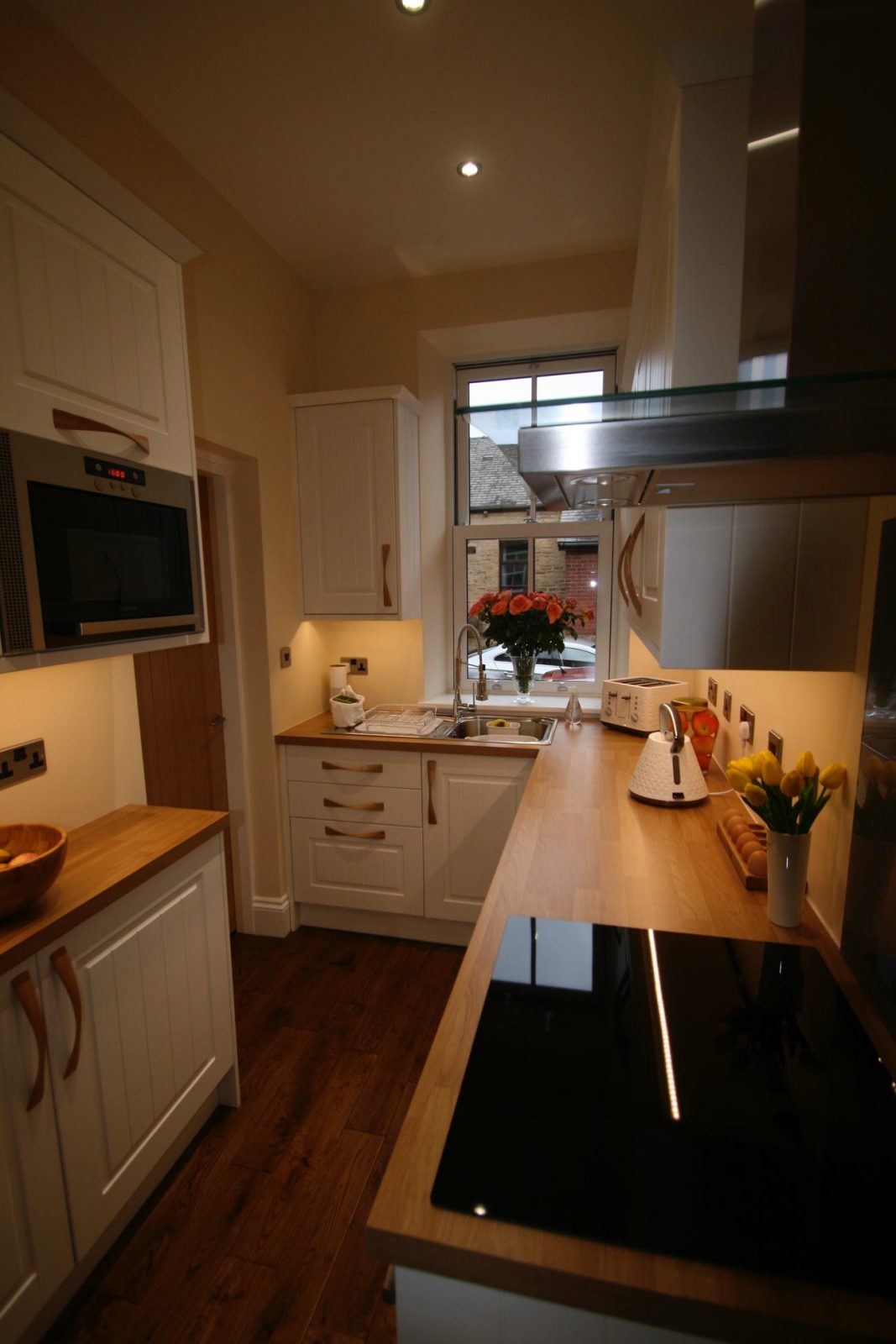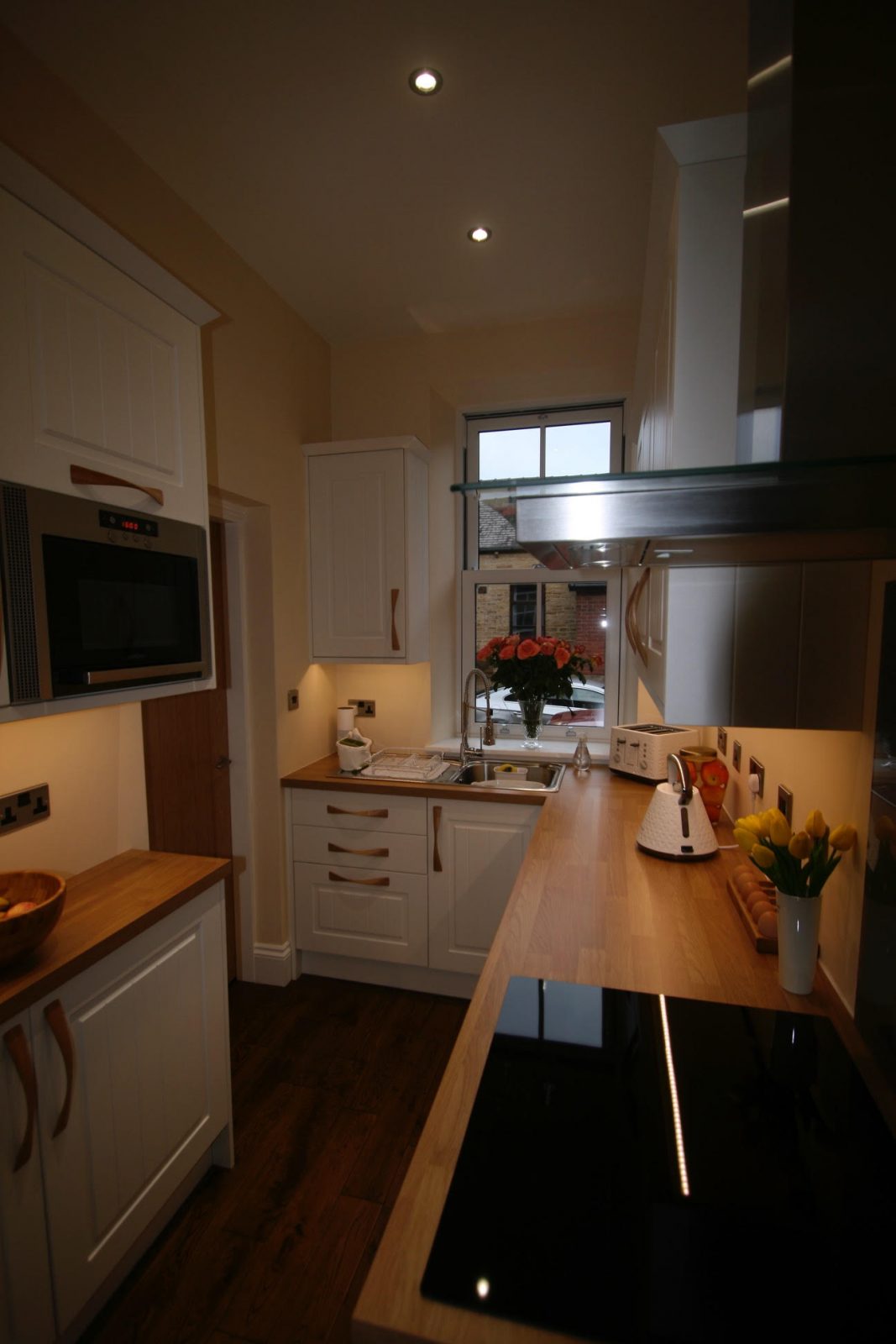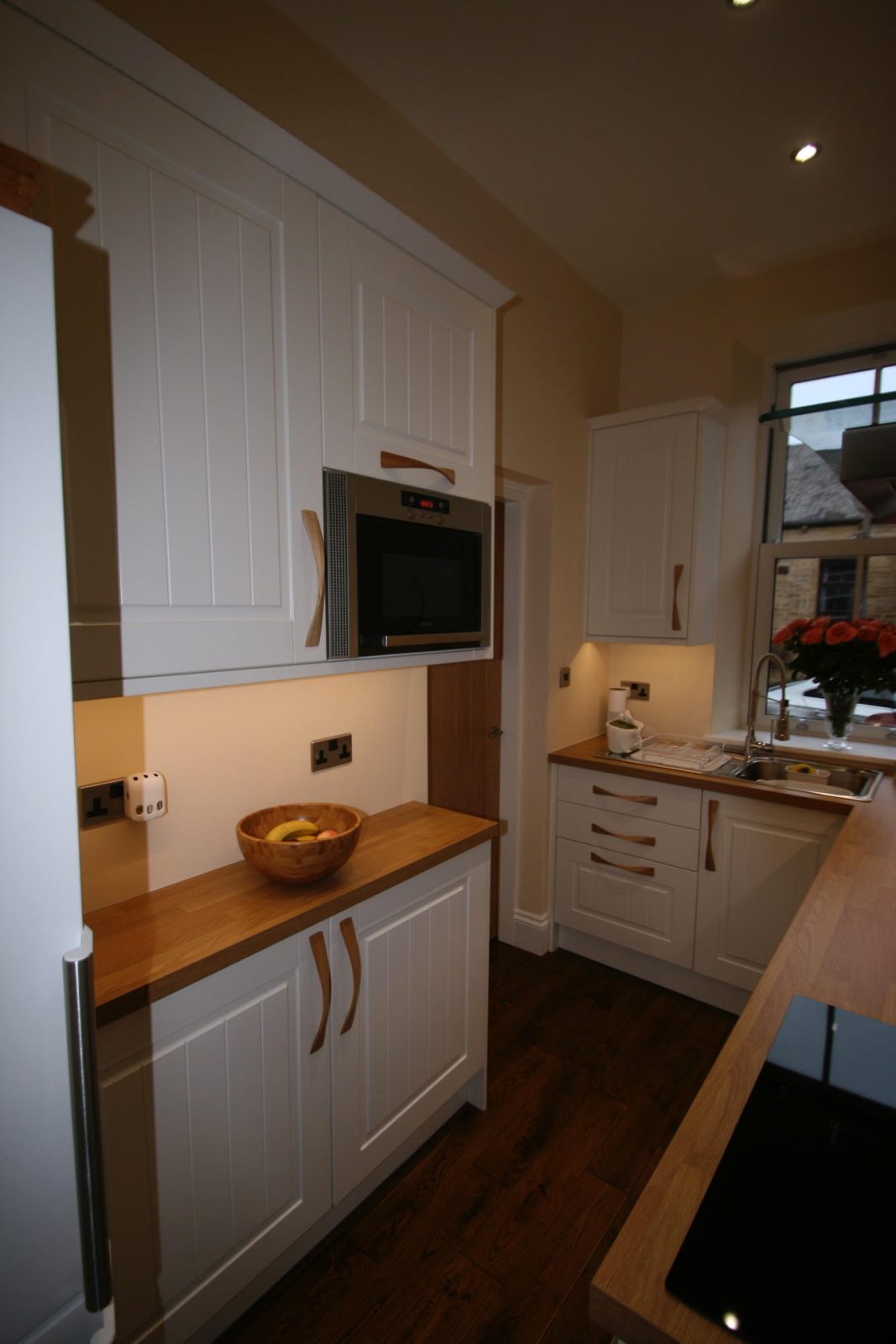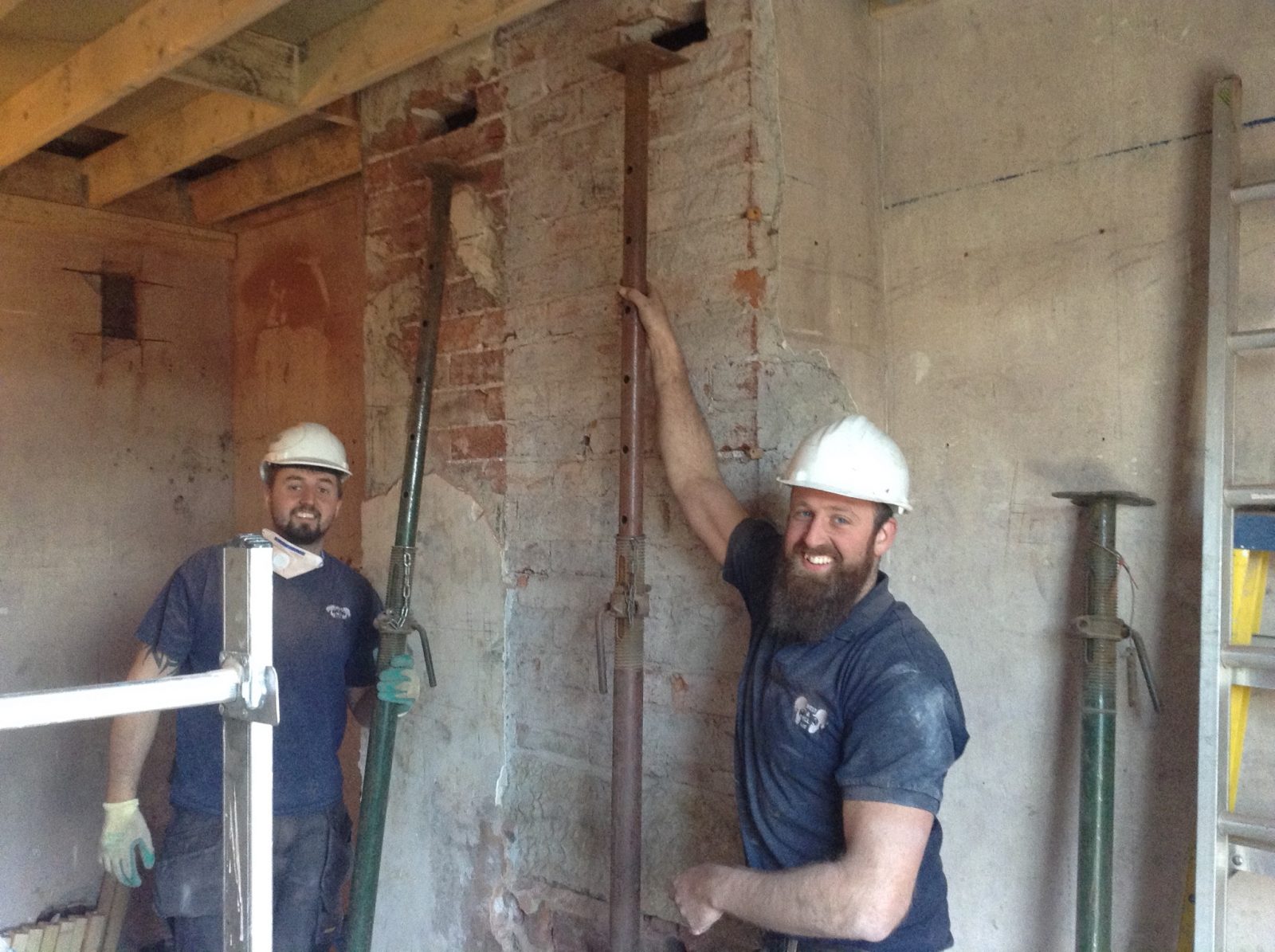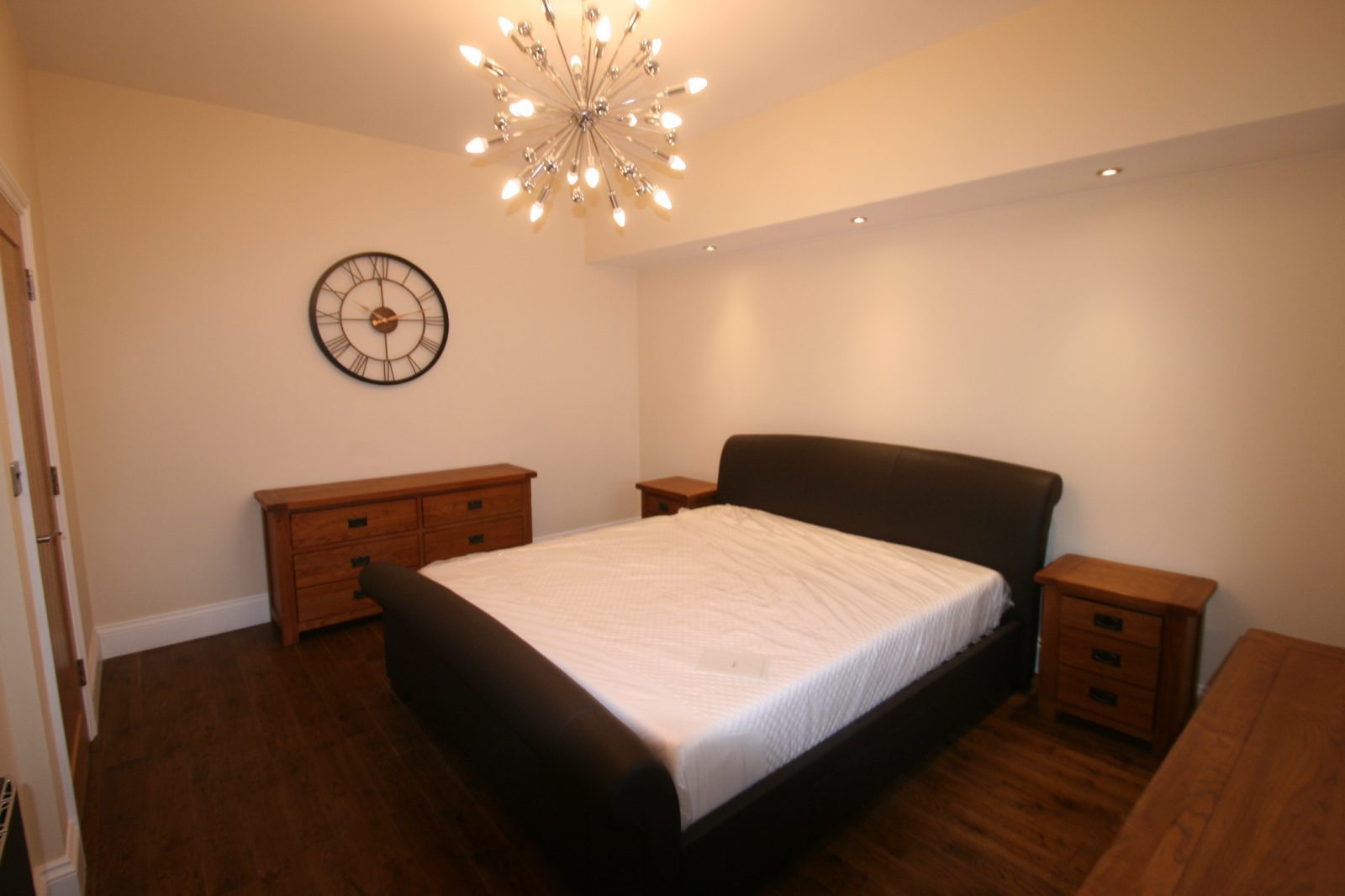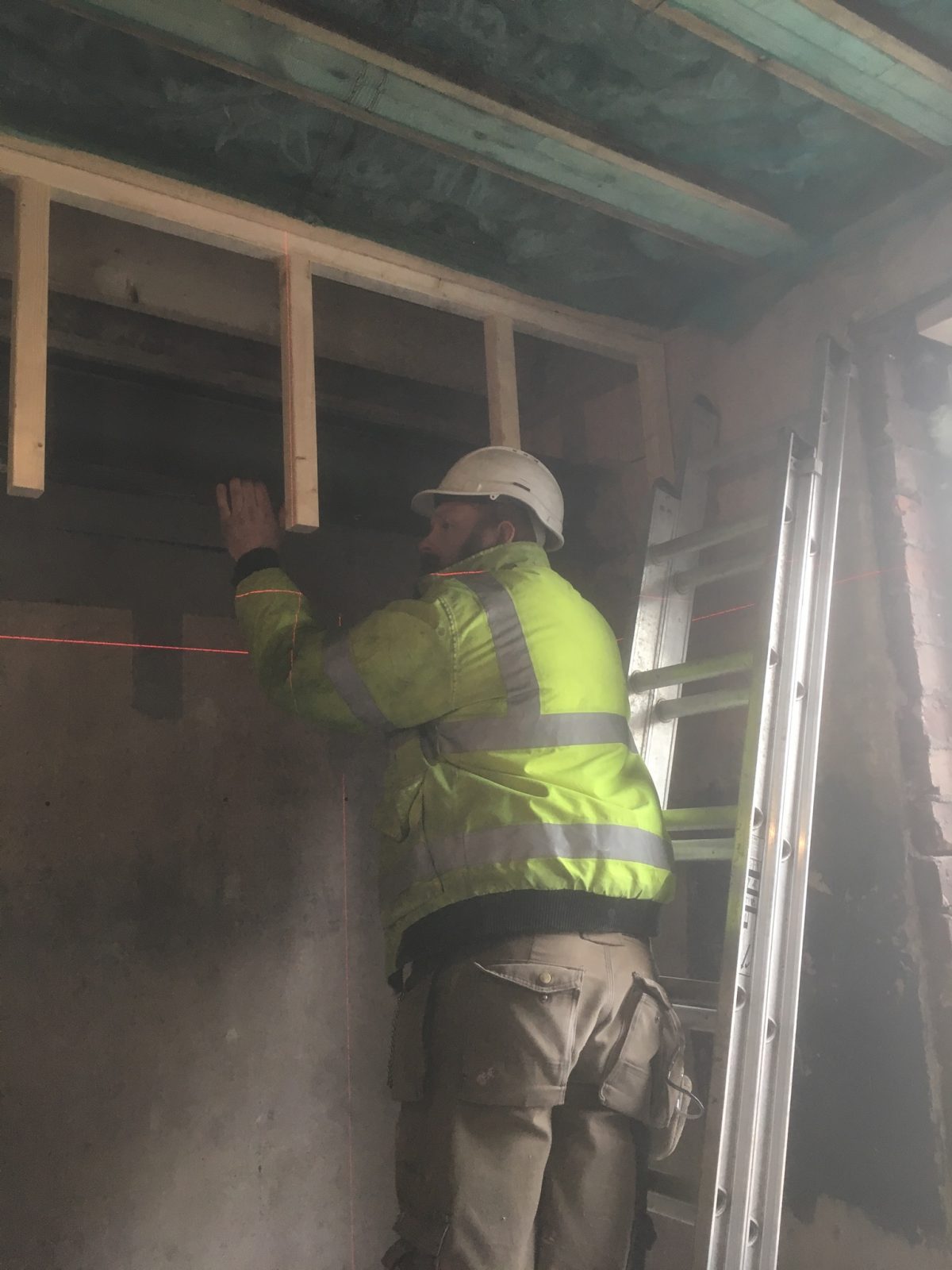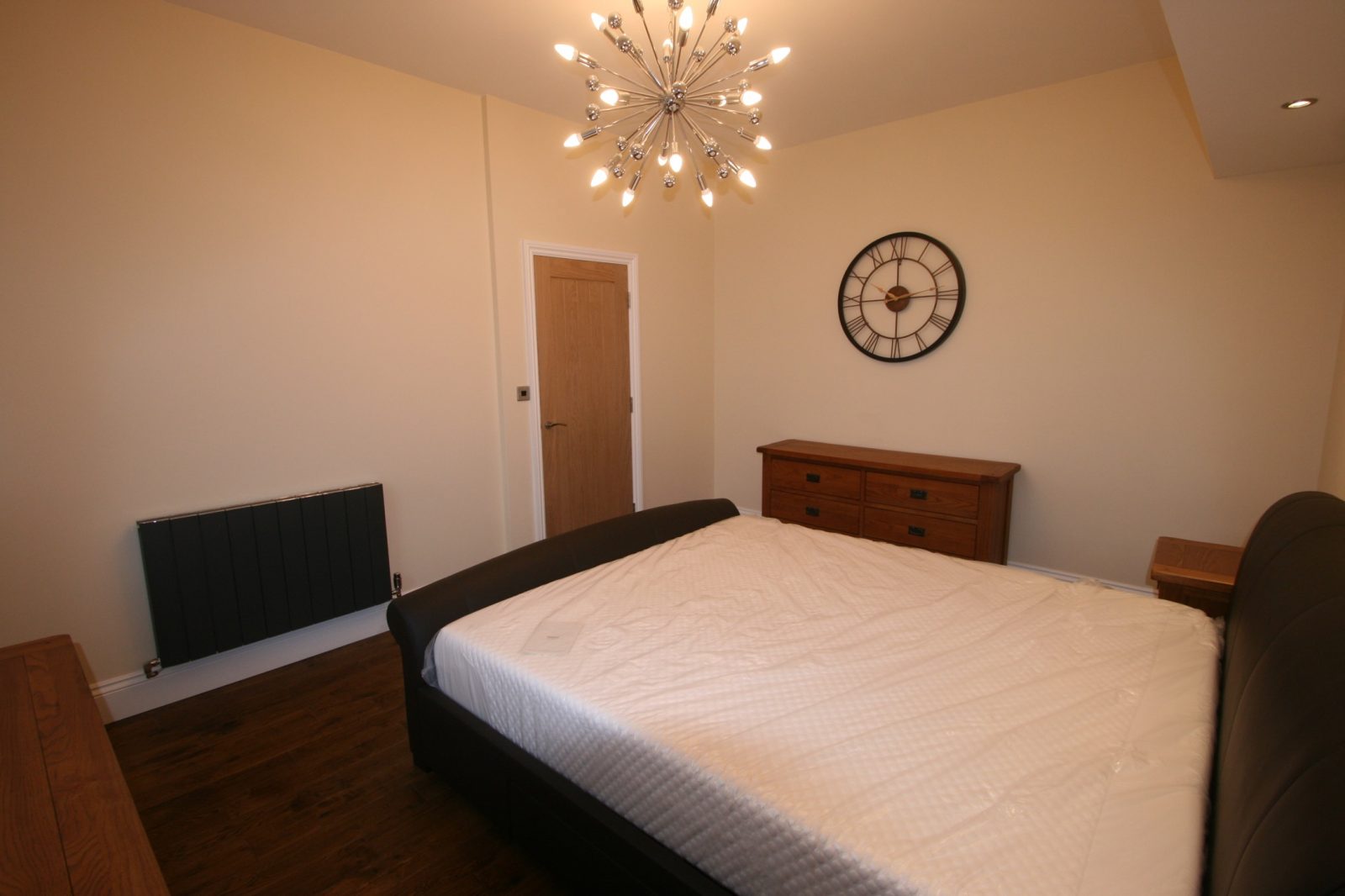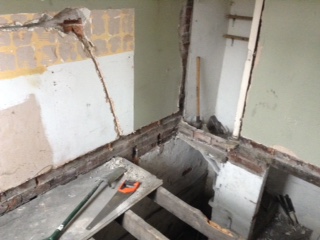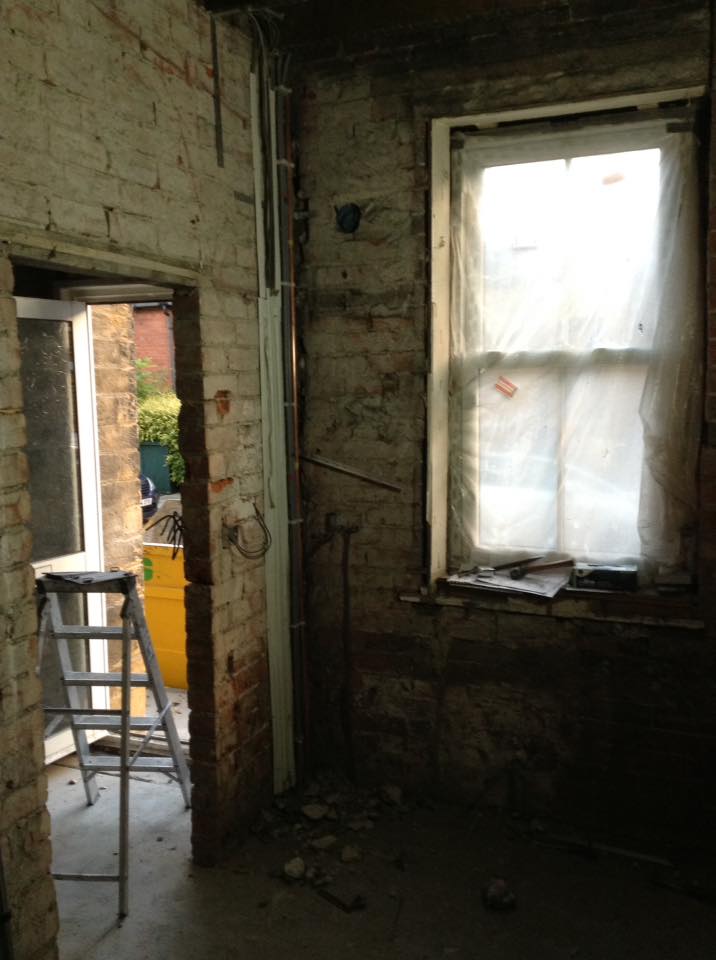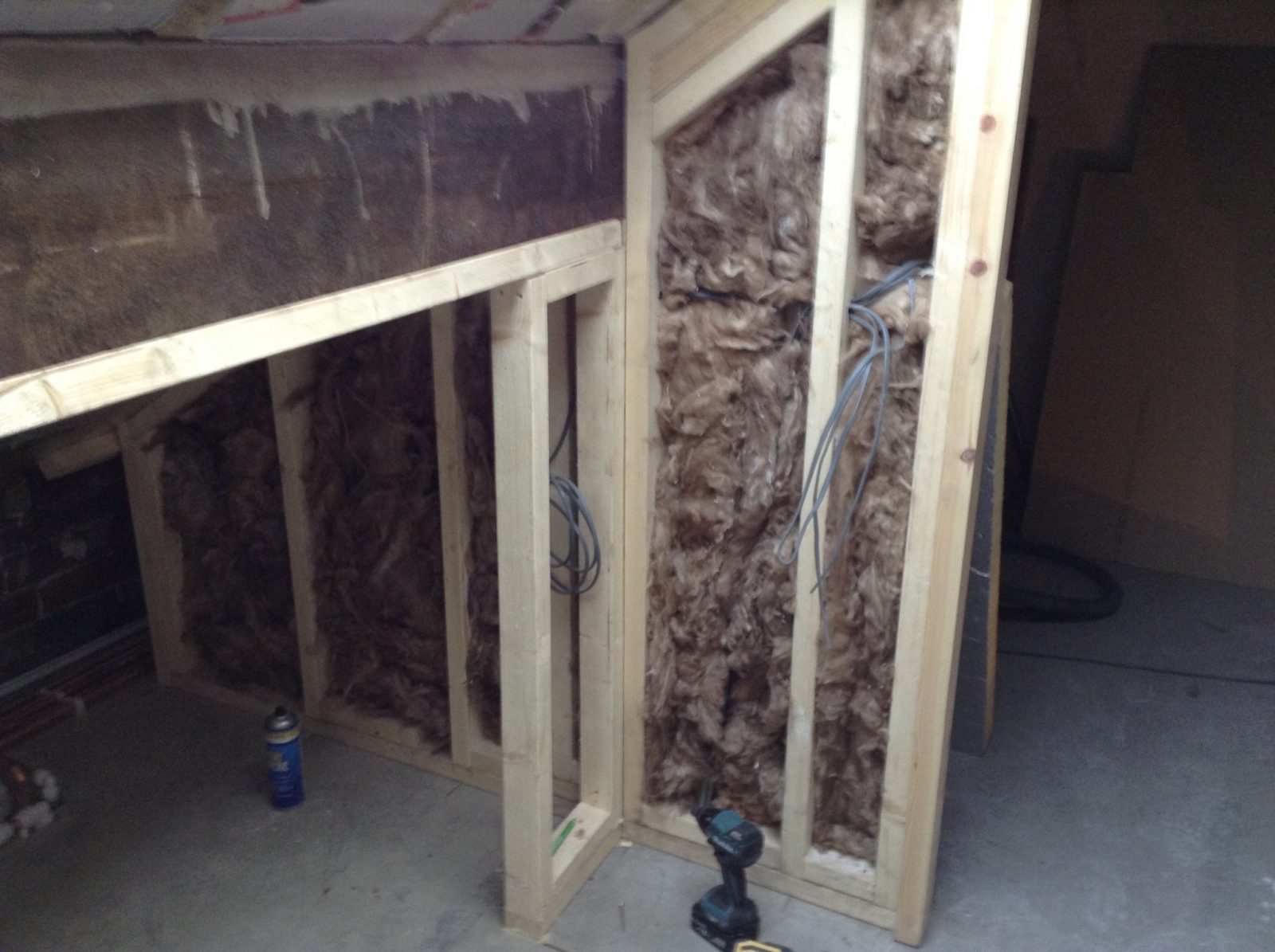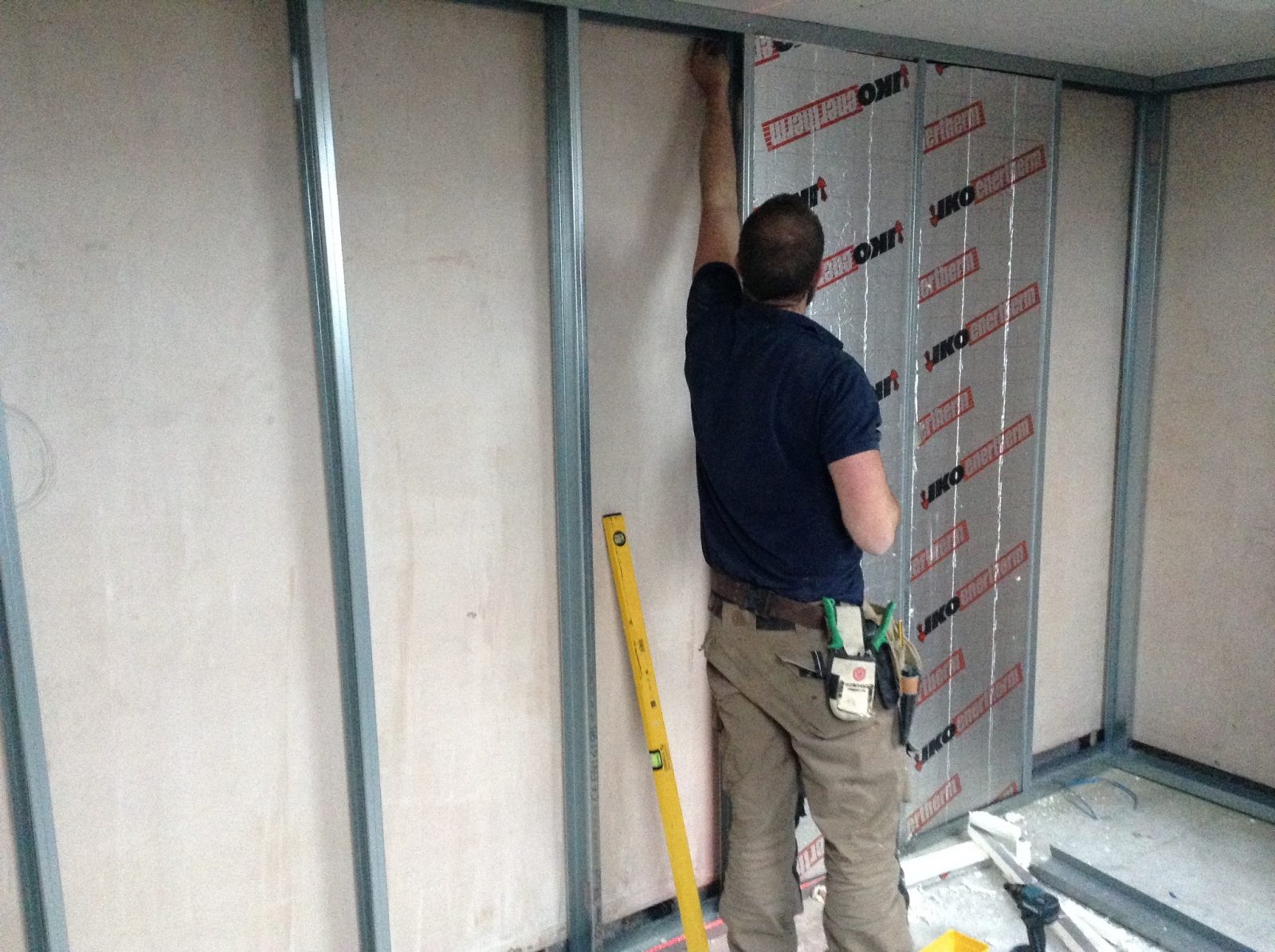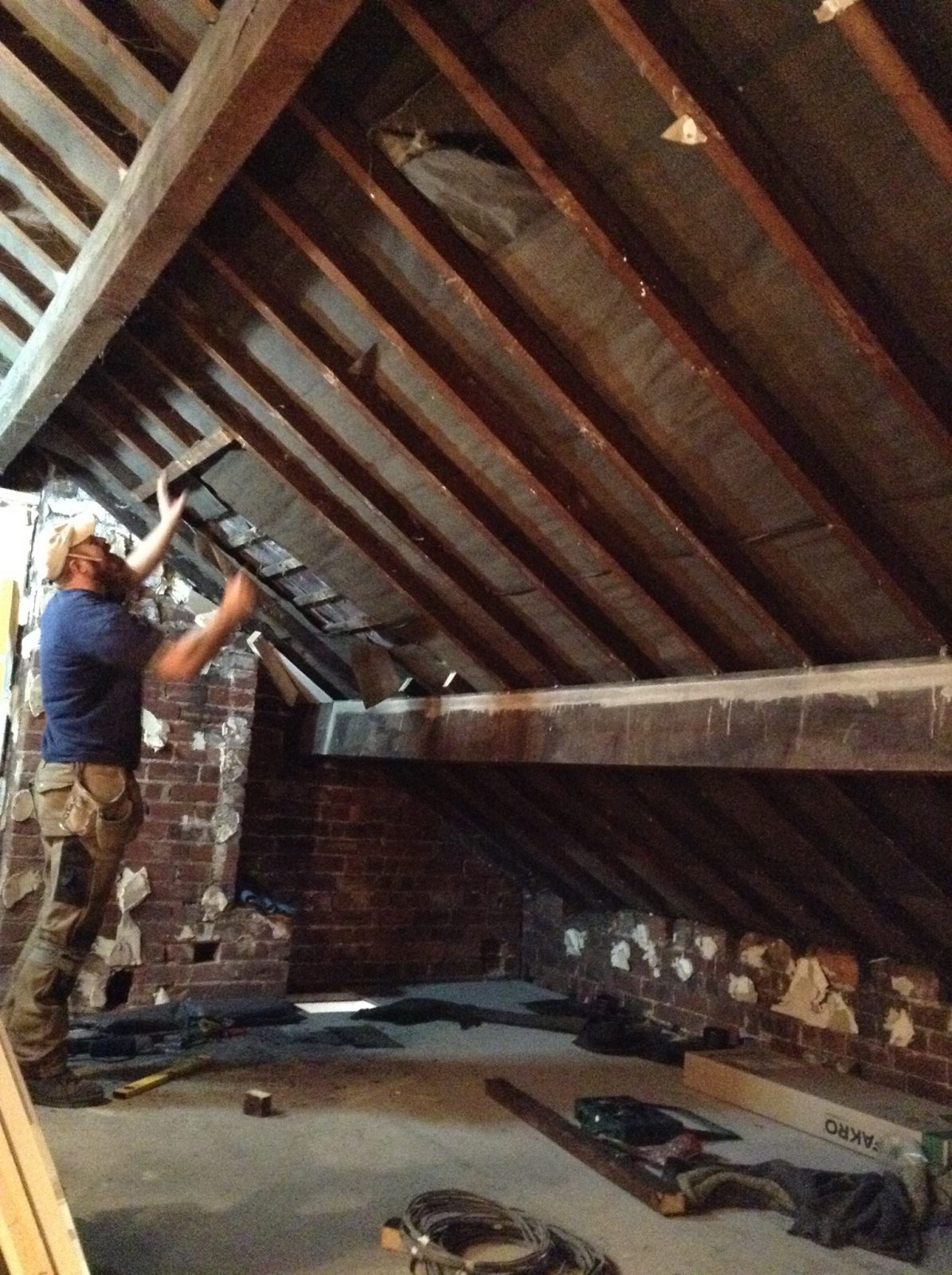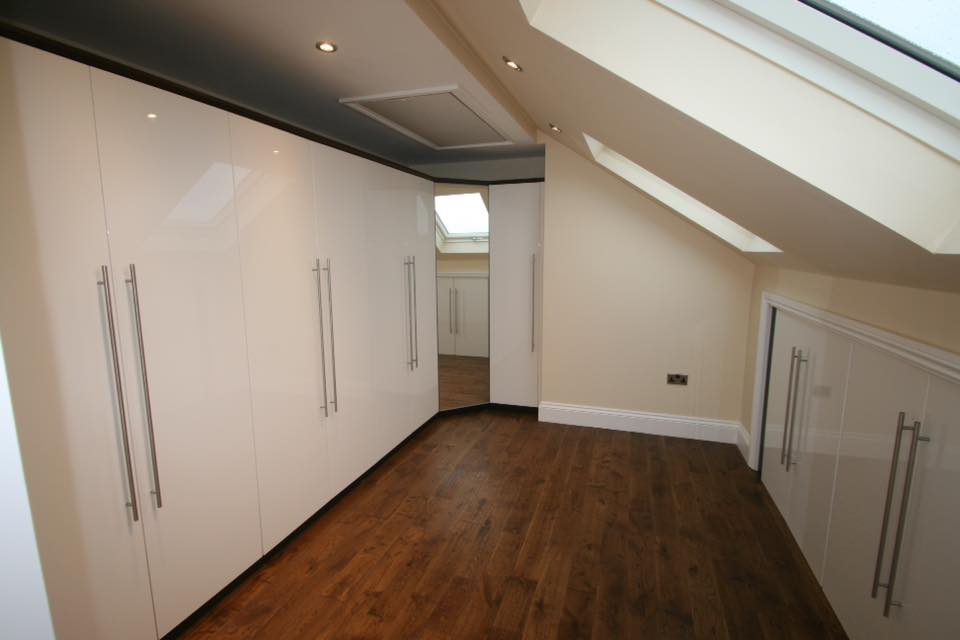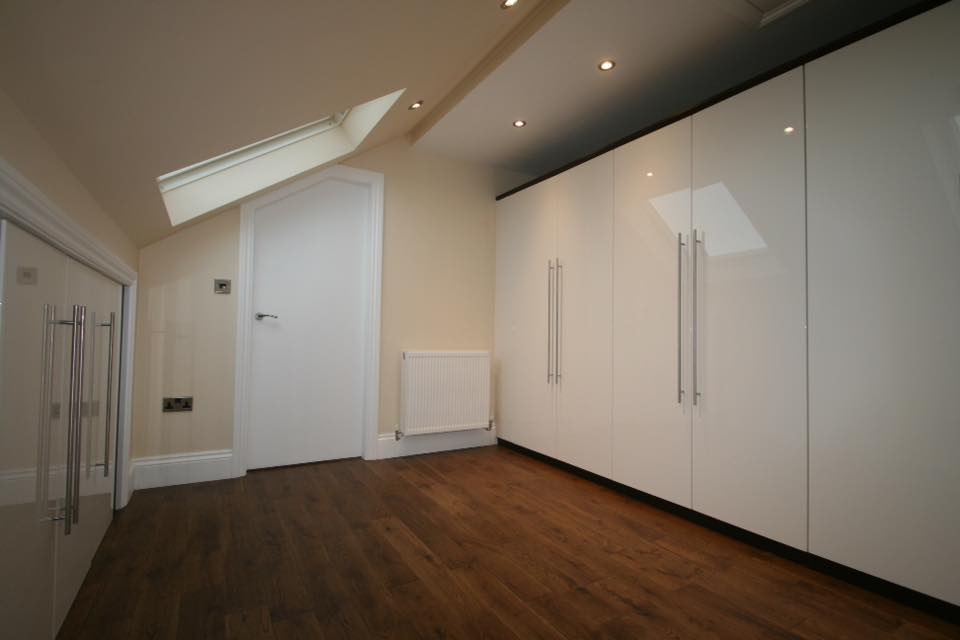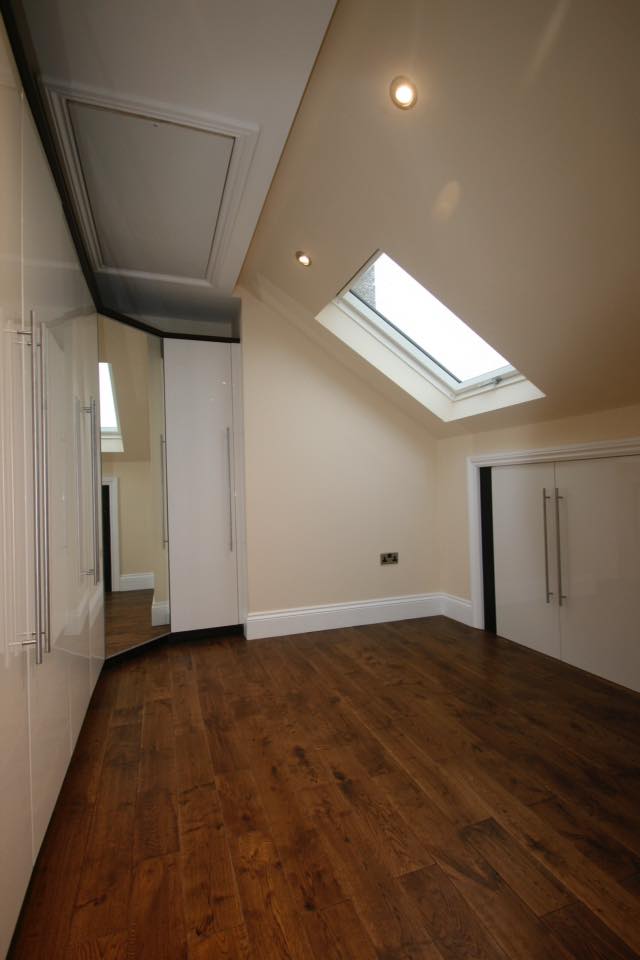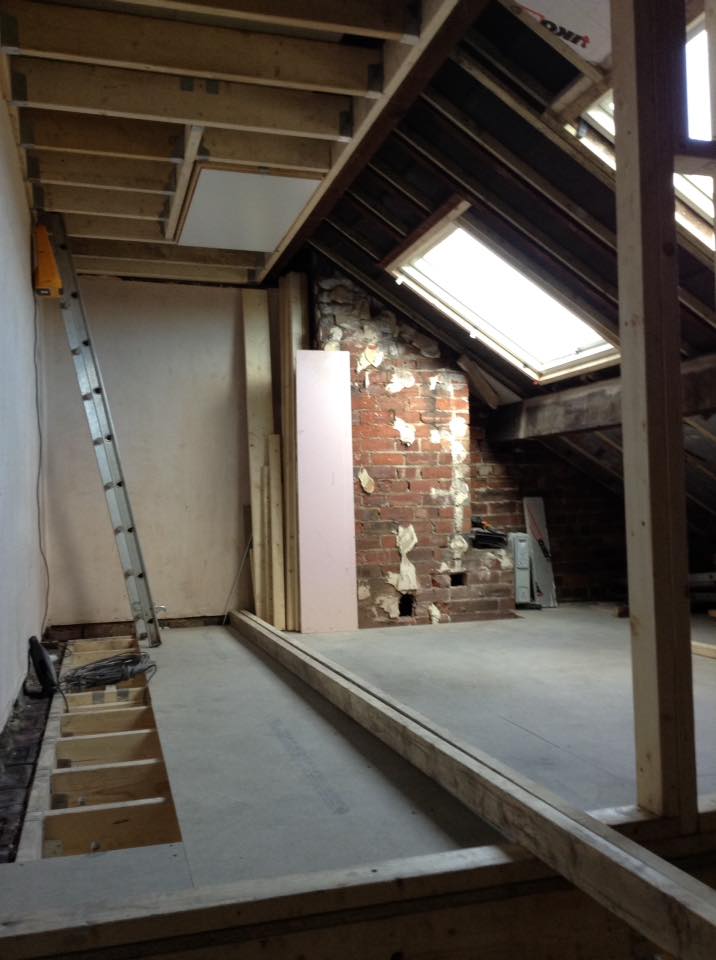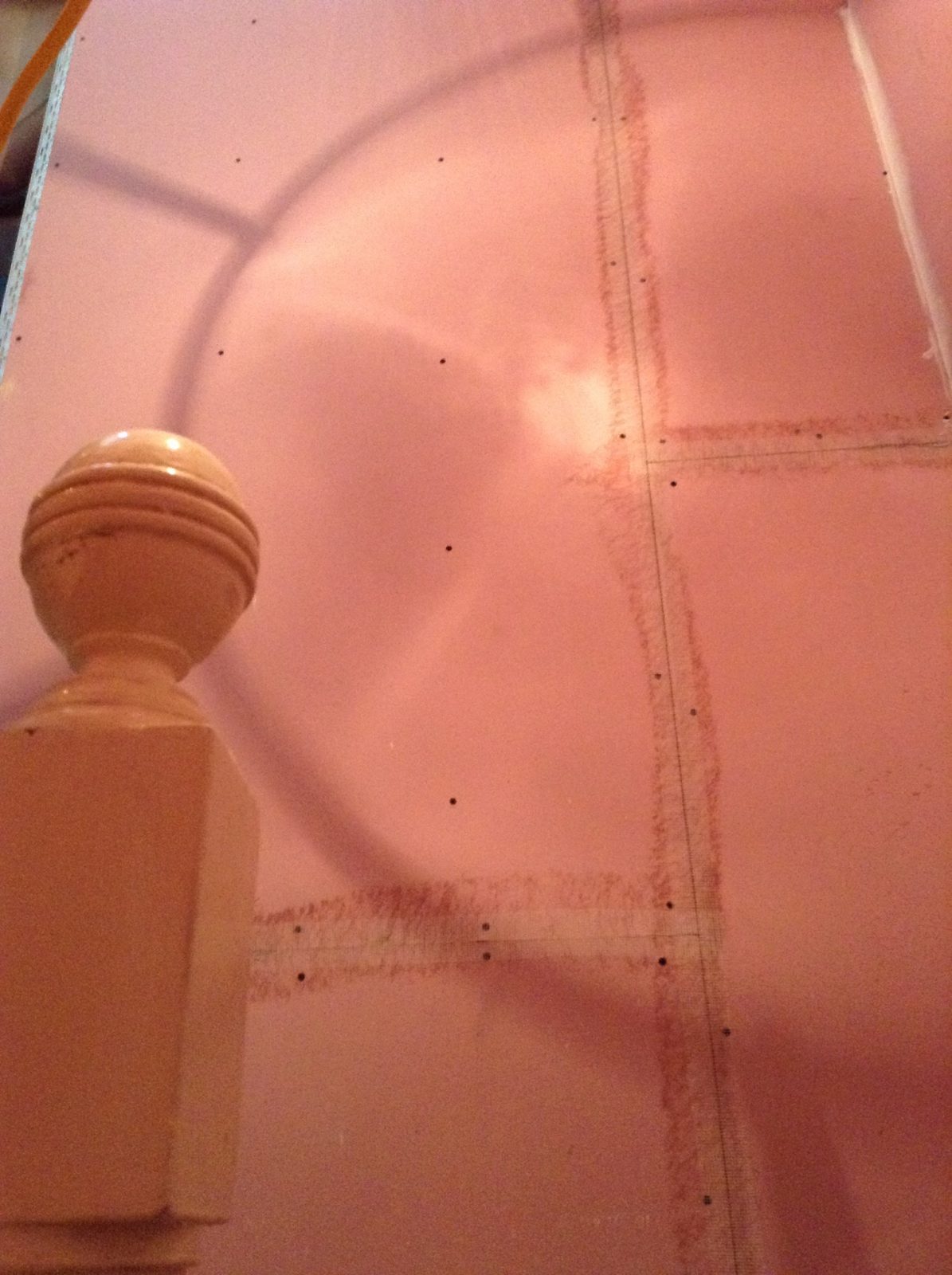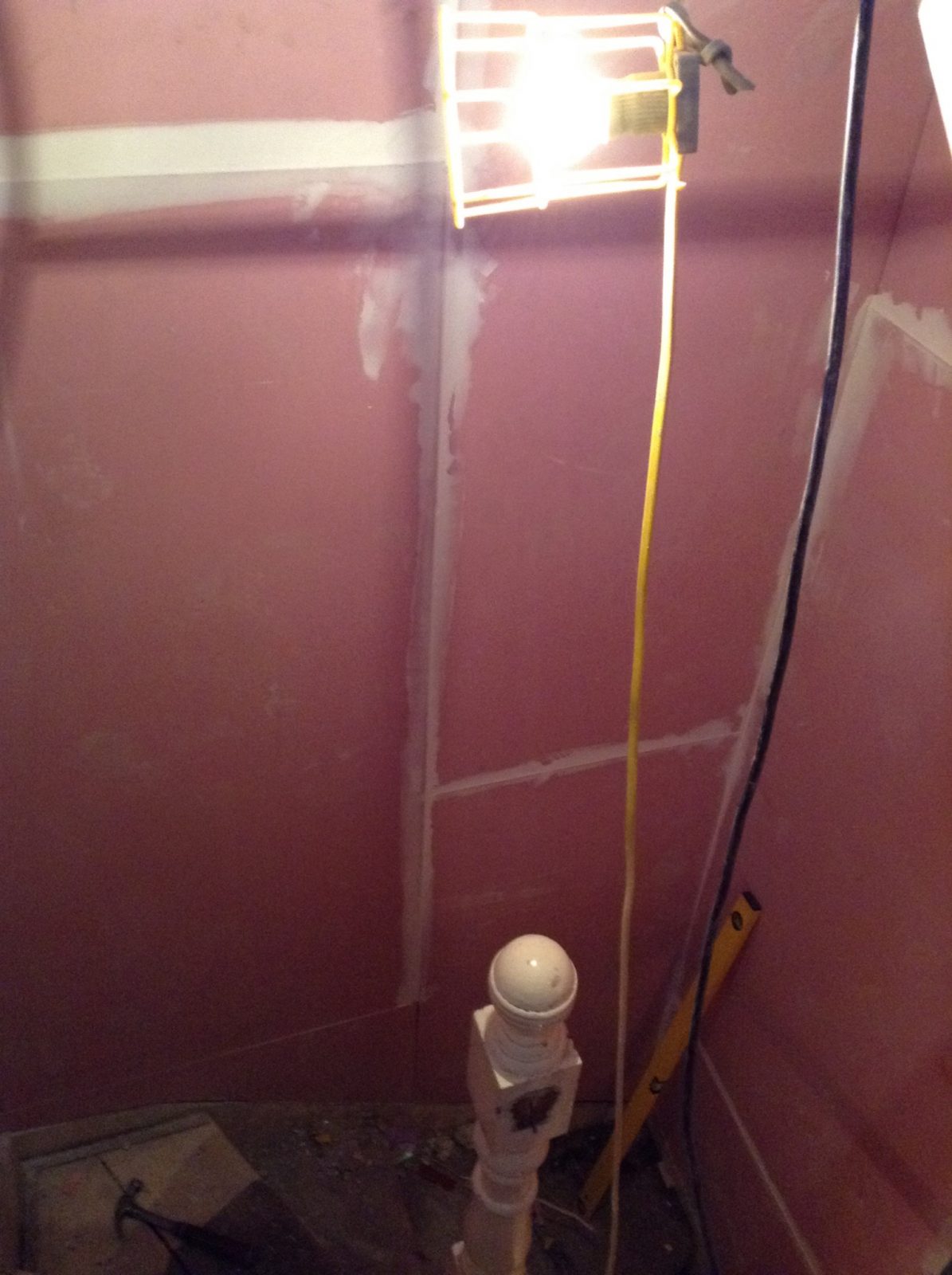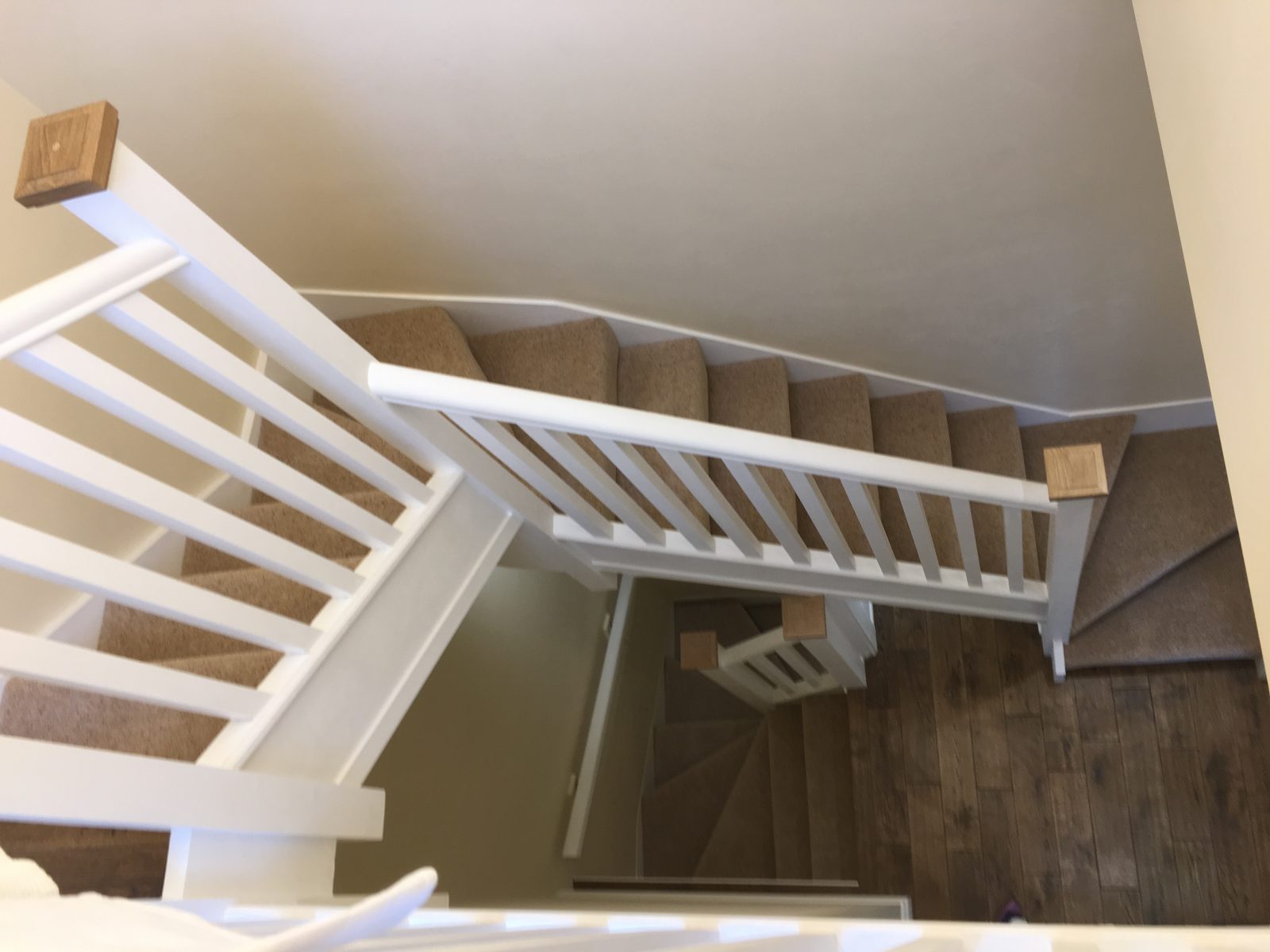 Loft Conversion & Entire House Renovation
I would like to say a massive thank you to Will and Rick. These two men have transformed our house into a palace. They have gone above and beyond my wildest expectations. I'm the fussiest customer they could have come across; Rick kindly put it as "particular". I cannot recommend them highly enough. This project in anyone else's hands would have been a nightmare. Every hurdle was met with "don't worry we can sort it". Anyone looking for quality friendly service should go to them.
Maria Leeds - 22/01/2017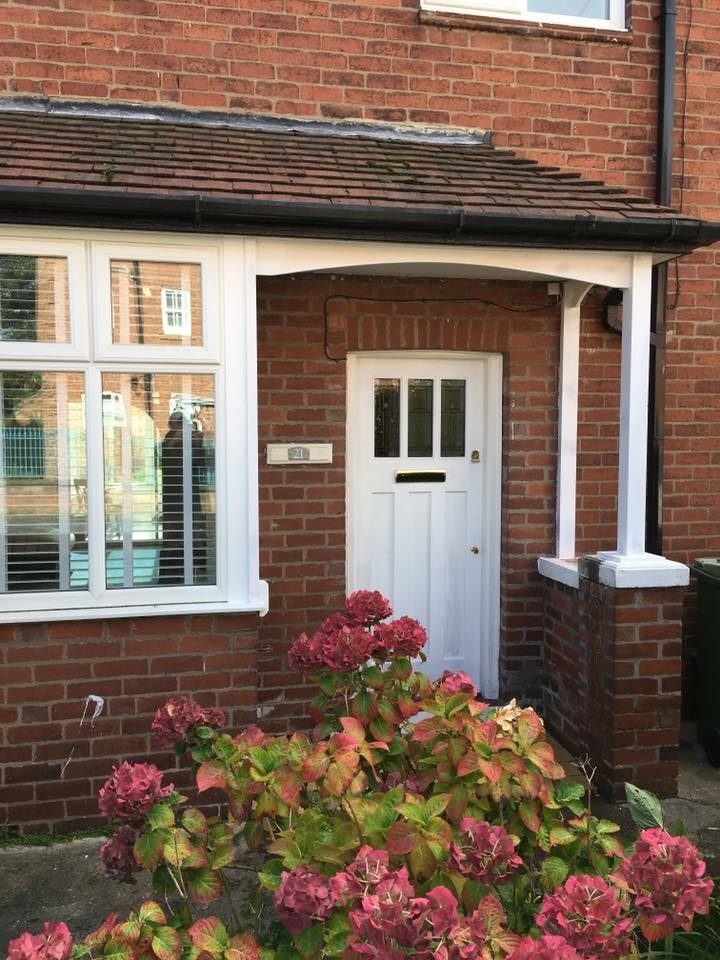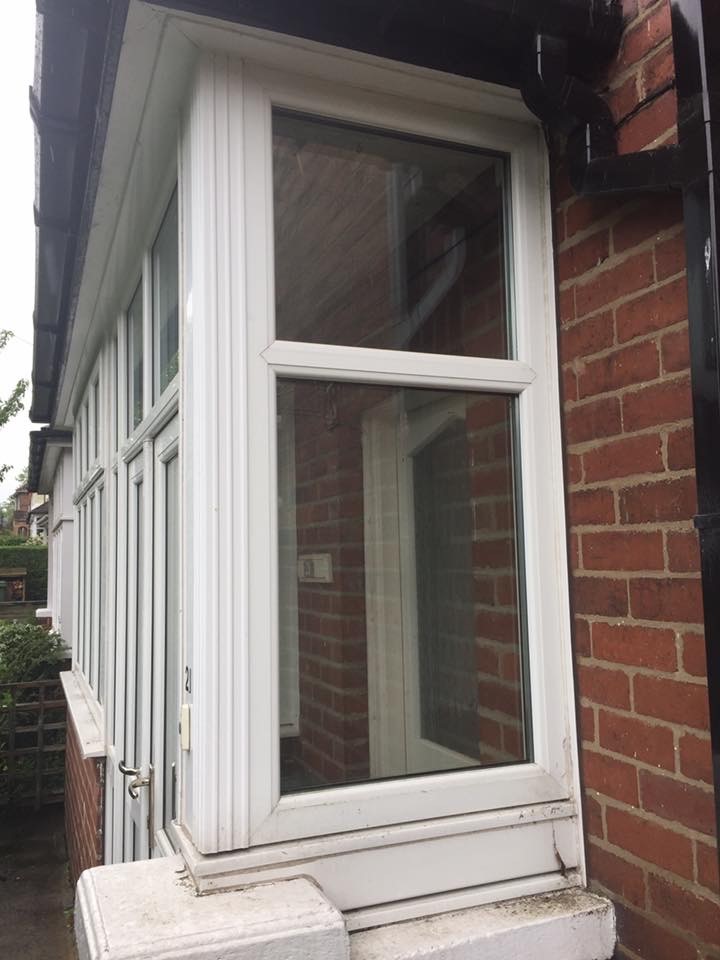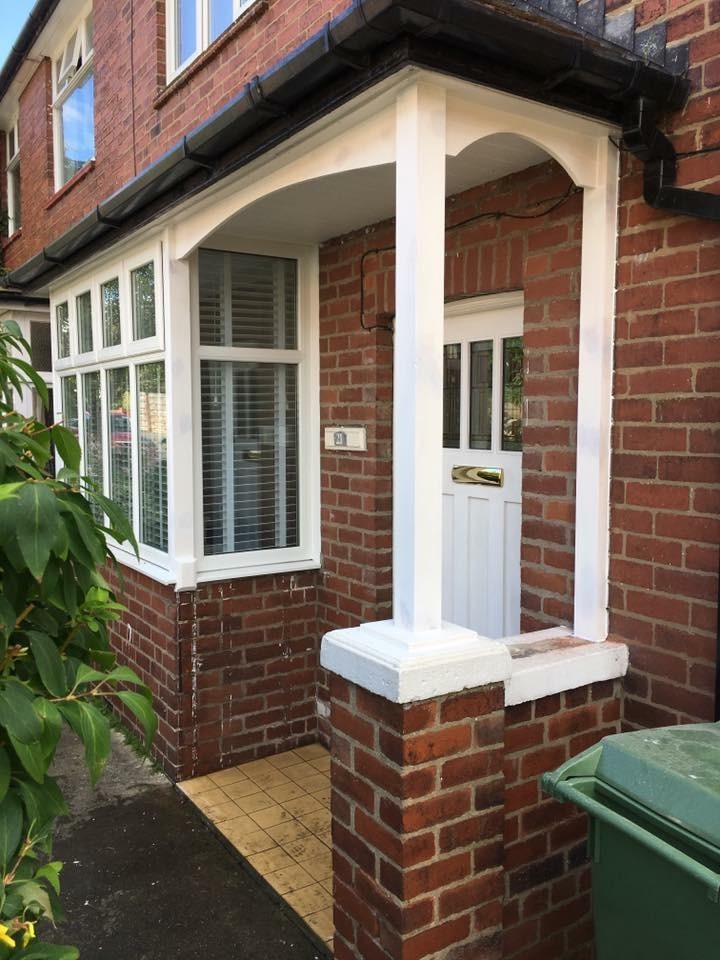 Original porch restoration and new front door fitted
We are so thrilled with the work Rick and Will have done for us. They have totally transformed the front of our house, removing an unattractive UPVC porch and restoring the front door area to its original state. I actually felt quite emotional seeing such a beautiful job done on it! Communication has been excellent, their knowledge and experience is clear and they kept everything clean and tidy, clearing up at the end of each day. The job was finished ahead of time and came in below the quoted price. They are so friendly and polite, an absolute pleasure to have around!
Laura York - 19/09/2017
Wall removed, doorway blocked and new kitchen fitted
I cannot recommend these guys enough, tidy workers, I opted to dispose my own waste rather than hire a skip and all waste was neatly bagged. We were consulted every step of the way with any minor issues that were found with the design/layout. Before they had finished we were given time to look for any snags which were promptly rectified, we also found some after completion which they came to fix within days. Only criticism really was that the job did overrun however this was partly due to us adding extra work. Overall high quality work very pleased and impressed, won't hesitate to employ again.
Daniel Leeds - 06/11/2017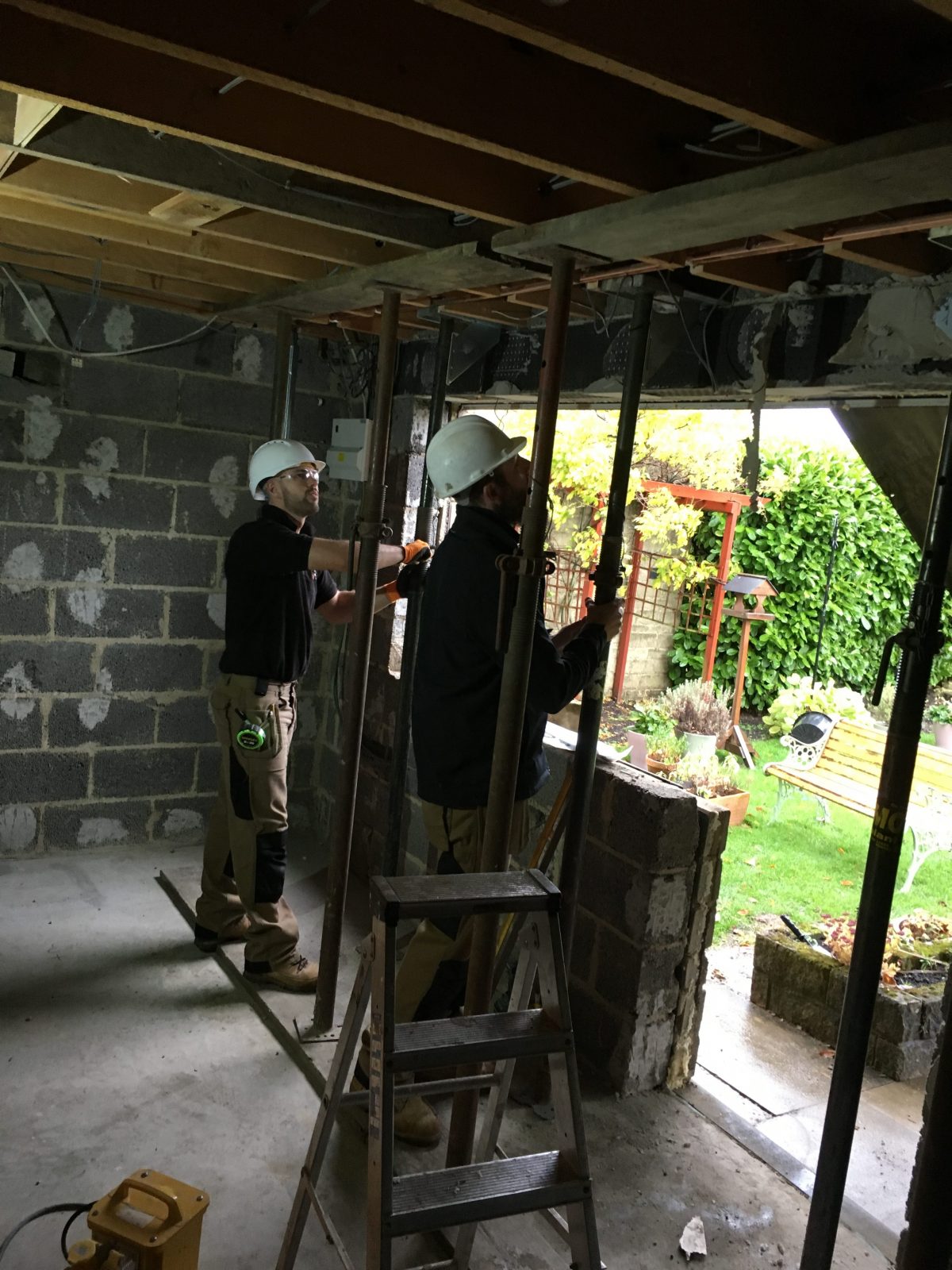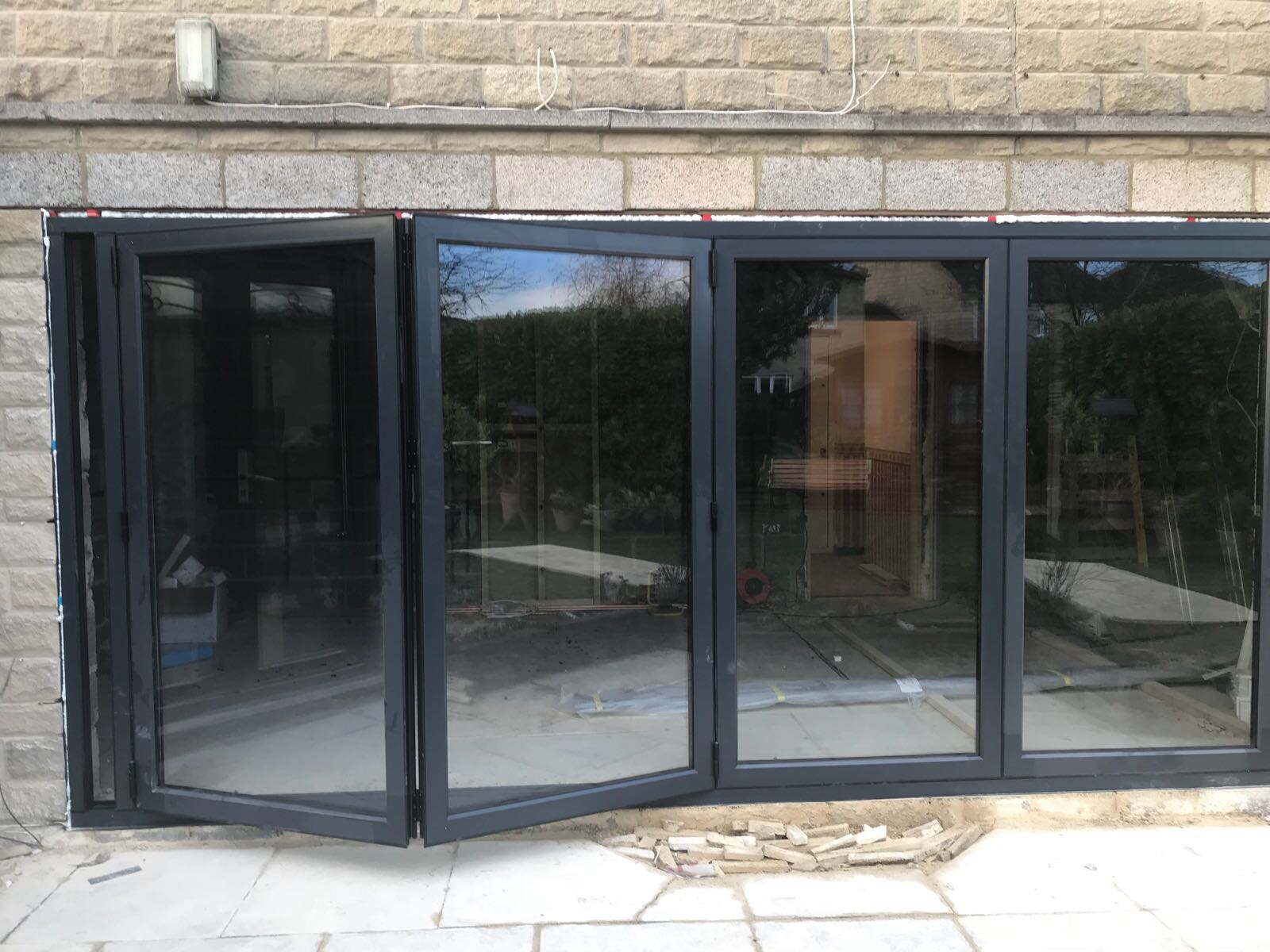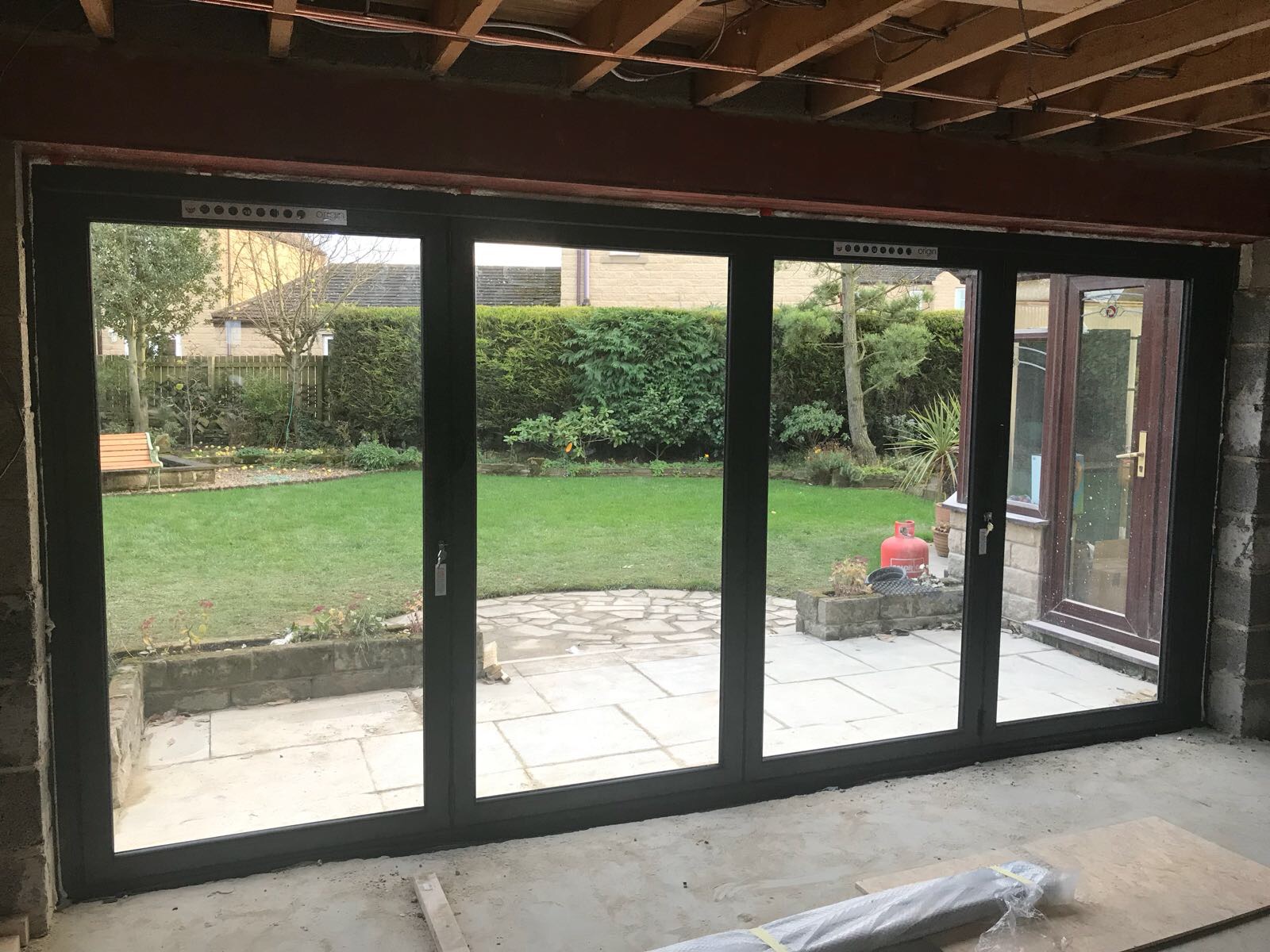 House renovations & structural steel install
West and Hill created an almost 5 metre opening in the back of our house, which entailed removing walls, doors and windows and installing a huge steel beam, enabling us to have bifold doors fitted. The work was carried out meticulously and I have never met such a nice group of builders! They were an absolute pleasure to have around. The junior builder and apprentice were both a huge credit to Rick and Will ('The Beards'). We would not hesitate to recommend West and Hill and will certainly be having them back to do more work for us in future.
Jessica Bradford - 20/12/2017
Structural Works – Lintels and chimney removal, plastering
It's not the first time that we've used West and Hill and it certainly won't be the last. Rick, Will and the boys are an absolute pleasure to work with and went above and beyond to advise and rearrange other scheduled jobs when it turned out that we had a few unforeseen issues to deal with. They took the time to understand what we were trying to achieve and their work is to an incredibly high standard - it's so good to work with a team who take pride in doing a job properly. To top it all off, the cleaning job they did at the end was nothing short of amazing (and incredibly appreciated!) :)
Steph North Leeds - 19/03/2018
Install of steel beams to support upper floor
With Will having provided a detailed quote within 24 hours we scheduled the work and the team turned up on time each day and did a great job for us. They prepared the floor of the work area with a protective covering as plastering is a particularly messy job and made an excellent job of tidying up at the end. They were a really nice bunch of tradesmen and Will West personally oversaw the work, letting us know who would be coming and when. Very happy to recommend them.
Jenny & Patrick Pudsey, Leeds - 16/04/2018